News hardware Xavier Niel's 42 school wants to make you the best coder for free!
Created by Xavier Niel, the concept of École 42 is to train the most successful developers in the world. If your dream is to join one of the best computer programming schools, know that the establishment is completely free. Do you want more information? Our article is here to answer your questions.
Overview
École 42, free education at the service of excellence

A far from conventional method

Trials, cognitive tests and a swimming pool

Join the first class of Ecole 42 in Perpignan
École 42, free education at the service of excellence
Inaugurated in 2013 by Xavier Niel, founder and vice president of the Iliad group, École 42 prides itself on having a unique concept in the world of higher education by offering training "the best developers in the world" totally free. Indeed, at 42 (for friends), there is no registration fee, no registration fee, no equipment to buy, and no fees at the end of the training. Another important point: no degree is required to be accepted.
The secret of this proposal, which is both original and attractive, is based on funding from various sources such as student taxes, help from Pôle Emploi or even local investors, who can then recruit candidates at the end of their education.
The released figures let you dream and speak for themselves :
100% recruitment rate after the common core
€40,000 average starting salary
0 € study costs over the entire course
35% of students enter without a diploma
40% had never coded in their lives before entering
Read more and register directly on the École 42 Perpignan website
The philosophy is as commendable as it is hardly imaginable. It is true that for years we have been used to exorbitant tuition fees to enter prestigious schools.
Although the average age of the students is around 24,there is no age to try the adventurewhether you want to get started in working life or as part of a professional retraining.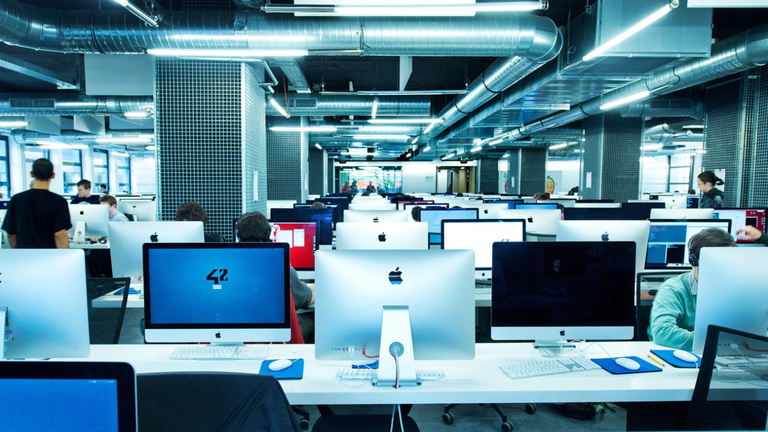 Today, École 42 has 44 campuses spread across
26 countries
including France, but also Germany, Switzerland, Spain, Canada, Brazil, Australia, Japan, United Arab Emirates, Turkey or Morocco to name a few. . Otherwise, it is possible to start your education on one campus and complete it elsewhere.
A far from conventional method
If you struggle with traditional school methods or with teachers, this school may be for you. There are no teachers here, no fixed schedules, and no lectures either. You are free to organize your day however you want.
All buildings are open 24 hours a day, 7 days a week all year round. There, ICT is not learned in a lecture hall, but by being involved in projects based on the principle of exchange, cooperation, sharing and mutual aid. The saying "Alone we go faster, together we go further" fits well with the philosophy of the establishment.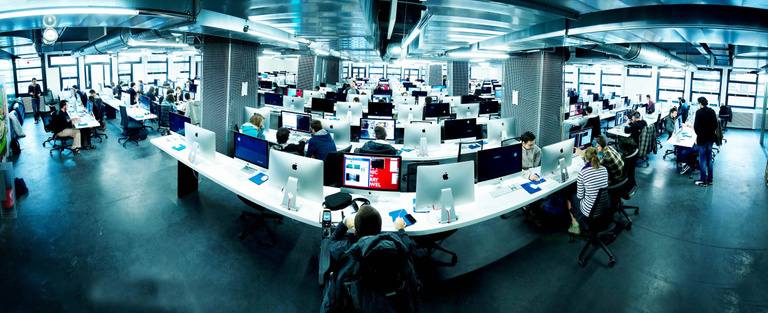 A school with no lessons, no teacher, no class… but that's not all. At École 42 you don't need to know how to code to be accepted. So that everyone has unlimited access to it? In reality there are many tests to pass and in particular the famous and dreaded Pool test…
Trials, cognitive tests and a swimming pool
Even though there is no imposed rhythm in this somewhat special course, the entire training takes an average of 3 years. École 42 still requires you to pass a few tests before opening its doors. The first tests are done online. After choosing the campus of his choice, the candidate is invited to test two small online games to assess cognitive skills.
In the first, he has to deal with a memory game that lasts less than 5 minutes. Then the logic is put to the test during 2 hours of evaluation. These games should be seen as a first approach to testing perseverance before the famous so-called pool selection test.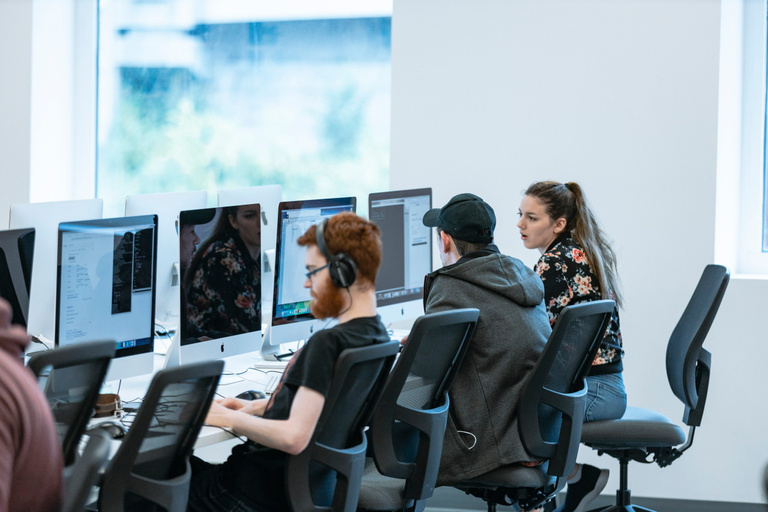 La Piscine is a month of selection on the selected campus to test thinking and reasoning skills. The lucky ones who are selected will begin to understand the C programming language, a very widespread programming language, while discovering learning methods in peer-to-peer mode, group work, etc.
Why is this event called the pool? Simply because the candidate is immersed. Here the goal is to drown the students in information and requests and see how they get by. At the end of this particular month, in which the aim is to succeed in as many exercises as possible, those who have not drunk the cup can pass the School 42 . fully integrate and continue their education.
School 42 is the most important step to get into it :
Register and test online
Check in
The swimming pool
First schoolday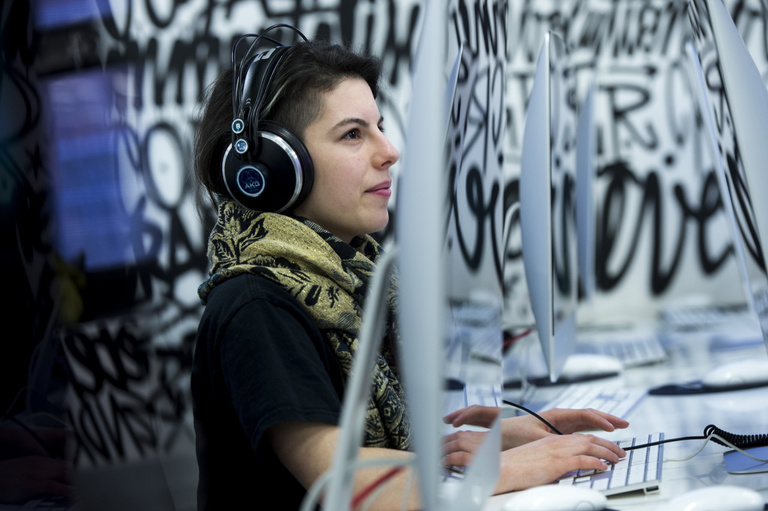 Coding is good. Coding in the sun is better. If the principle of École 42 interests you, know that the site of Perpignan is an ideal choice to try the adventure. The campus is brand new, beautiful and smells new. Maybe you'll be part of the very first action that in February 2023 will discover the place among 150 students who share the same goal as you, namely to succeed in computer programming?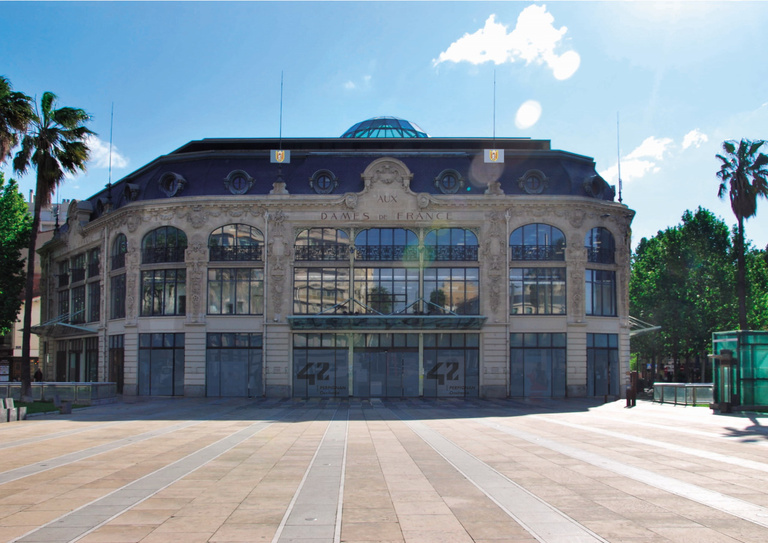 The site of Perpignan 42 on a few points :
170 iMacs
150 students per class
3 selection pools in November, December and January
1 platform of more than 1000 m²
On the 2nd floor of a century-old building in the heart of the city
If you want to try the adventure, don't wait any longer and try the online tests. You may end up in one of the three Selection Pools:
1st pool: from October 31 to November 25, 2022
2nd Pool: from November 28 to October 23, 2022
3rd Pole: from January 2 to January 27, 2023
Read more and register directly on the École 42 Perpignan website
This page contains affiliate links to some of the products that JV has selected for you. Every purchase you make by clicking on one of these links will not cost you more, but the e-merchant pays us a commission.
More information user manual.