Benefits of household chores on child development, advice on preparing for childbirth and helping the youngest in kindergarten
SCHOOL SUCCESS
What if washing dishes was good for school?
Participation in household chores would develop skills in children that are useful for learning at school, an Australian study indicates.
Children who regularly do housework are said to develop their executive functions more, that is, their working memory, their ability to think before acting, their ability to absorb, sort and manipulate information, as well as their ability to switch from one task to another . These skills are the foundation of autonomy and problem solving, and thus of academic success.
On the other hand, poor executive function development can cause problems with self-control, organization and reasoning, the researchers point out. In addition, taking care of a pet would have no effect on executive function development, they add.
Previous studies have also shown that household chores increase children's self-confidence, ease of interacting with others, their development and their academic achievements in reading, math and science.
Executive functions develop from early childhood to late adolescence. Do not hesitate to entrust your child with tasks adapted to his abilities, regardless of his age.
To achieve these results, the researchers asked 207 parents to complete questionnaires about their child's executive functions aged 5 to 13 and his participation in household chores.
Sources: La Trobe University and Australian Occupational Therapy Journal
PREGNANCY
Childbirth: for a more positive experience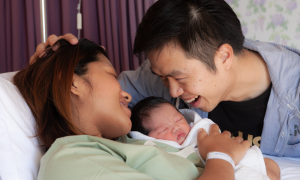 Future parents have many questions about the course of labor during pregnancy. In addition, staff shortages and COVID-19 could be additional concerns. While it is not possible to control the course of childbirth, preparing for it can make the experience more positive. Here's advice from an obstetrician expert.
Learn about the different interventions during labour, their risks and their benefits. If you are concerned about a recommendation from the professional after your pregnancy, don't hesitate to discuss it with them.
Enroll in prenatal classes to prepare for labor and the arrival of a baby. You'll practice relaxation techniques, get advice on how to care for newborns, and talk to other parents.
Don't listen to all the birth stories around you. There is always someone with a horror story to tell about childbirth. Others will want to tell you in detail about their experience. If it stresses you out, you have the right to refuse to listen to and talk about them.
Know who will be present at the birth. Whether you give birth in a hospital or in a birth center, ask if the professional supervisor of your pregnancy will be present and who will replace him if necessary. See if you want to guide someone besides your partner. In addition to reassuring, supporting, and encouraging, your coaches can defend you and help you try different positions during labour.
Visit the place of delivery. This allows you to visualize the place and avoid surprises and stress on the big day.
Source: The Conversation
CHILDREN
Is your child one of the youngest? Support Tips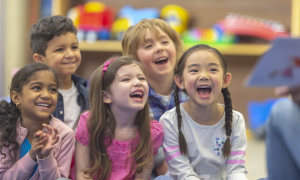 Your child is going to kindergarten and has just turned 5 or soon? An American psychologist offers some ways to support the youngest preschoolers, who may be almost a year younger than the oldest in their class.
This age difference can affect behavior and academic success. Studies show that the youngest in preschool are likely to have more difficulty in school, repeat a lesson, and are emotionally and socially immature. They are also more likely to be considered ADHD.
Here's this psychologist's advice to help your child in preschool:
Provide additional learning opportunities as older students have had more time to acquire different knowledge. For example, you can read with your child and discuss more with him.
When you correct a behavior or flaw, first tell your child three positive things to encourage him to improve. Too many negative comments can make him no longer want to follow the instructions.
At the beginning of the year, set realistic goals for your child with the teacher, which may differ from those of older students. Keep in regular contact with the teacher to monitor your child's progress and praise him when he achieves his goals.
Put things in perspective. Over the years, the age difference will have less and less influence on your child's study success.
Source: The Conversation
Also read:
August 25, 2022
By the Born and grow team

Photos: GettyImages/shironosov, taoty and FatCamera