Here are your #Edubrèves. Feel free to share them or write to me if you have any news to share.
In this edition: Math Makers to teach mathematics, Alloprof is preparing a space for teachers, the moozoom platform has the wind in its sails, Academos workshops for your students, the first Camp FAD is approaching, an interactive map of educational networks of Quebec, and much more!
Good reading.
Please note that the use of animated GIFs in this short news feed is for entertainment purposes only!
---
Math Makers is available on iOS and Android
Math Makers by Ululab is a game that gradually teaches math to young players from 4 to 10 years old thanks to all the new game mechanics. Math is cleverly hidden in the game's story, allowing kids to learn addition, subtraction, fractions, place value, counting, complex operations, order of operations, and more without realizing it. The game was developed in Montreal and is supported by university studies and experienced teachers. It is completely free for schools, just register by clicking the "Schools" button, and teachers can then create classes and also give their students access to the game.
---
Alloprof offers a little extra to teachers
Five years after the launch of the Alloprof Parents service, which aims to support parents in their children's educational journey, the organization is developing a new section of its website to boost teachers in Quebec. "The aim is to provide them with tools related to Alloprof resources that are easy to use and share with their students, as well as with parents," summarizes Annie Harvey, spokesperson for the organization. This novelty will certainly complement the 360° offering around the student, which remains our core objective. »
Read the press release.
---
growing moozoom
The Montreal web platform moozoom, which provides social-emotional support in the form of interactive video to elementary school students, just raised $5 million to continue its expansion in Canada and the United States. The platform has already reached more than 135,000 young users from just over 1,000 schools in North America.
Living with rejection, fear of failure or judgment, developing self-esteem, these are situations often experienced by primary school students. It is not always easy for teachers to bring these topics up in class. Moozoom supports them in this task.
(re)read our article about moozoom.
---
Do you know the interactive map of education networks in Quebec?
Our team has made an amazing discovery over the past few days, thanks to a message from Alexandre Chenette, Education Advisor. The interactive map of education networks in Quebec allows you to visualize the schools and school areas for the different education networks in Quebec. Very interesting and practical!
---
IDEA 2022 – Congress on Conscious Entrepreneurship Education
The next International Congress in Conscious Entrepreneurial Education will be held online on November 2-3. It is an invitation to reflect on the role of the school in developing the entrepreneurial spirit and in deploying a conscious entrepreneurial culture for all.
During the opening conference, attendees can discover the entrepreneurial journey of Dominic Gagnon, serial entrepreneur, co-founder of the Connect&Go company and author of the books J'M les TDAH, parts 1 and 2. All programming is also available on the event website and it is now possible to register.
Conference registrants can attend four regular workshops and two live express workshops, and have access to recordings of all workshops for one month after the event.
---
ACELF and CTREQ are recruiting
The Canadian Association for French Language Education (ACELF) is recruiting. There are two project manager positions available in the team:
Project manager – TRAINING
Project Manager – EDUCATIONAL RESOURCES
Details on the Employment page.
For its part, as part of its partnership with the Instance régionale de concertation de la Capitale-Nationale (IRC-CN), the Center for Transfer in Educational Success of Quebec (CTREQ) is looking for a Development Manager to support the actions of the IRC -CN. The vacancy is online.
---
Commercial mission in Paris for members of the Edteq Association
Members of the Edteq Association, who wish to participate in the next Educatec-Educatice fair on November 30, December 1 and 2 in Paris, can get funding from Lojiq and 10 hours of support from Regional Export Promotion Organizations (Orpex). Certain conditions apply. Interested parties can simply write to info@edteq.ca.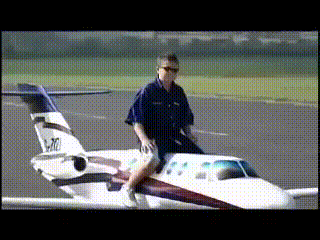 ---
en masse
Read
To discover
---
Academos workshops for school year 2022-2023
The reservation of workshops for the school year 2022-2023 is now open. The Carefree Orientation Workshop presents Academos' cybermentoring application and encourages students to invest in their orientation process by leveraging the resources of their environment and the digital space. They can also initiate a virtual mentoring process to deepen their self-knowledge and increase their ability to choose their professional preference.
Other workshops are also offered by Academos.
---
Spending more thoughtfully on education
In a press release published last week, the Montreal Economic Institute reminds us that it is "an illusion to think that the only way to improve the quality of service is by increasing government spending on education."
Here's an excerpt from the press release:
When the education system faces a "crisis" such as low graduation rates, bullying in schools, lack of post-secondary preparedness, poor infrastructure, etc., actor politicians try to solve the problems by spending more. According to the researcher, it is possible to reduce spending on education and improve outcomes at the same time by revising the structure of the system.
"It's about how the money is used. By improving resources without questioning ourselves, we are missing an essential problem: the way these resources are used," said Vincent Geloso, senior economist at MEI, author of an economic note on improving outcomes in education.
---
put on the agenda
The FAD Camp: October 11 to 14, 2022
The first edition of Camp FAD is an initiative of FADIO. It will be held in person in the Delta Mont-Sainte-Anne, between Quebec City and the Charlevoix region, from October 11 to 14. For four days, participants can be inspired, create and share with the FAD Squad, made up of 20 educational advisors with a passion for distance learning.
Participants can enroll in one of the following six axes of pedagogical development: inclusion, gamification, pedagogical scripting, active pedagogy, evaluation, media production.
Register before September 14, 2022.
---
As a reminder: it's the personal return of CréaCamp!
The CréaCamp training courses at the École branchée will be back this autumn. They offer a hands-on day that goes deeper into a topic of your choice and gives you time to create.
Three dates have already been announced and registration is already possible:
​​CréaCamp trainings are activities of continuing education for teaching staff, orchestrated by École branchée. They make it possible to develop professional expertise by discovering or deepening creative topics and innovative pedagogical approaches in the company of colleagues from everywhere, with the aim of quickly reinvesting and developing the network.
---
Reminder: Apply for the Youth Digital Literacy Recognition Award
The organization Printemps numérique announces the 3rd edition of the Youth Digital Literacy Recognition Award. All schools, institutions, organizations and companies that have initiated or pursued initiatives to develop the digital skills of young Quebecers are invited to apply before September 25, 2022. The three projects that distinguished themselves between September 2021 and August 2022 , in Education, Citizenship and Culture, win prizes ranging in value from $500 to $3,000. The ceremony will take place during the MTL connect: Montreal Digital Week event, October 15-23, 2022.
All organizations that apply will automatically receive one Full Pass for the event, plus five additional Passes for inviting colleagues and partners.
---
In short, are you ready for the start of the school year?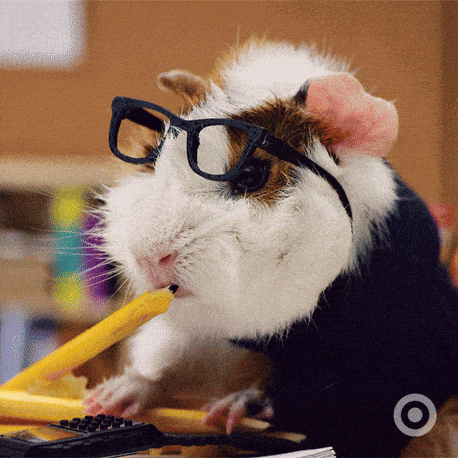 If you want even more, you can (re)watch last week's #Édubrèves.
Bye! In the meantime, don't hesitate to "tag" us (in good French…) on Twitter (@millaudrey Where @riomarti) for us to talk about your project/resource in an upcoming weekly review! Have a good week.