Napbots offers an automated trading service, which simplifies the entire trading process.
In the ever-changing world of cryptocurrencies, automated trading first appeared as a new trend. However, many people were skeptical despite the promise of this new industry, and rightly so.
The crypto industry is full of trends. Many would say this is a fantastic sign of continued progress. On the contrary, others believe that short-lived trends harm the ecosystem more than they help.
Fortunately, over time, auto trading has shown that it has enough value not to be just another fad. This innovation is sustainable, as evidenced by its continued appeal.
So we are going to look at Napbots, an auto trading system designed to provide the best trading strategies for anyone new to this field.
Napbots in a nutshell
Founded in 2018, Napbots was born out of a desire to provide expert trading strategies to traders new to the field. Coinshares, Europe's largest digital asset investment company (with billions of dollars), then acquired Napbots in 2021.
What started as a vision to provide traders with transparency and access to easy trading strategies brought the Napbots project to where it is today.
There are hundreds of automated bots that promise the best strategies and the best returns. However, not all claims can be trusted. Napbots users receive the most advanced trading strategies designed by expert traders, simplifying the whole process.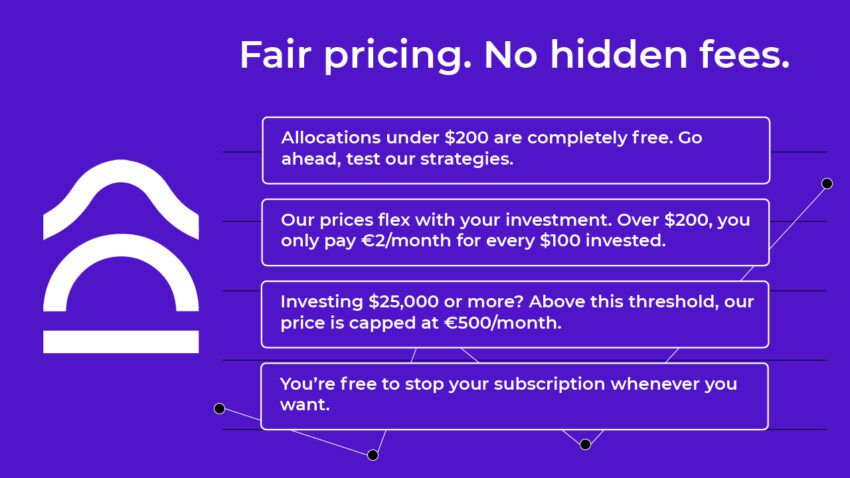 How does Napbots work?
Starting trading and mastering this activity is not an easy process but a long one to manage. This is where Napbots comes to the rescue.
Napbots offers proven crypto trading strategies designed and built by the experts at Coinshares.
The whole process has been simplified so that traders don't have to spend hours learning different strategies. Napbots offers easy-to-use algorithmic strategies; you only need to follow three steps.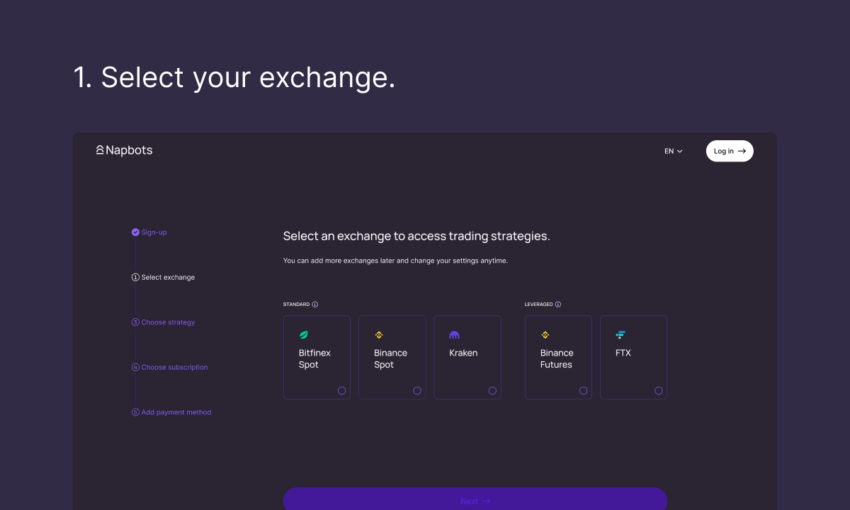 Connect your exchange of choice : The first step is to connect the crypto exchange of your choice to start the process. Your money is completely safe and Napbots cannot access it. Currently, the system supports exchanges such as Kraken, Binance, FTX, Bitfinex or OKex. Other platforms will be added later.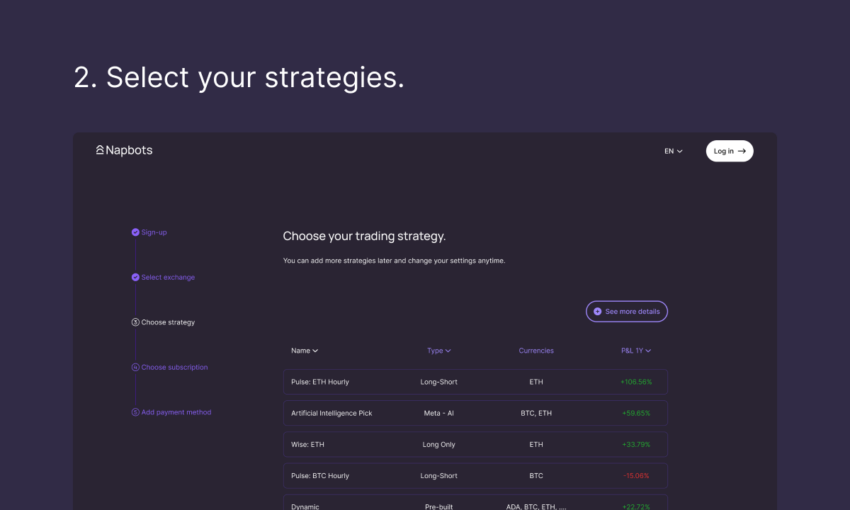 Choose your strategies :: Once the first step is completed, choose the strategy you want to follow. There are dozens of them and users can choose the one they like the most.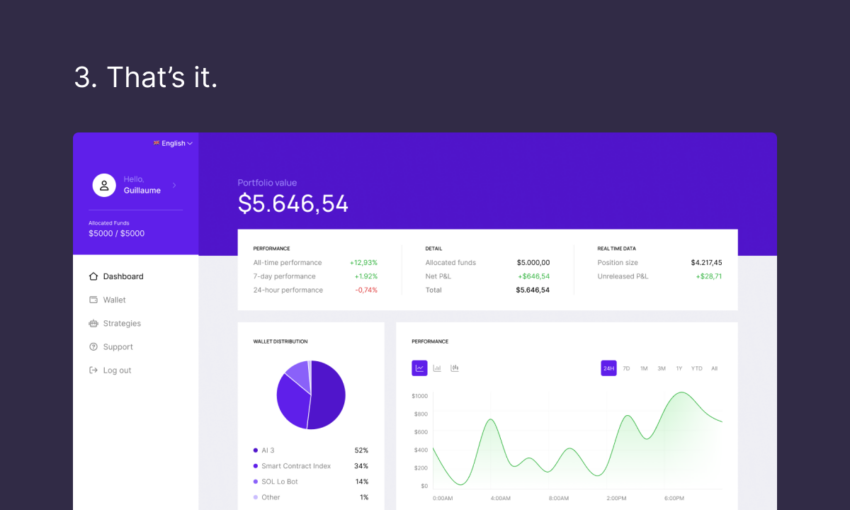 To enable policy: Finally, you can activate your bot, make yourself comfortable and let it do its job. You can also adjust your investment and strategy throughout the process.
Key features of Napbots
Napbots robots are more than just bots. Unlike normal robots designed to perform a specific task, Napbots are elaborately programmed bots designed to perform complex operations.
An expertise : Napbots was created by a team of professionals and experts to ensure that the users get the best strategies. Unlike novice traders with temporary strategies, Napbots is backed by years of experience and reliability gained from years of expertise.
Simple and clear : Unlike platforms with a complex user interface and difficult navigation, Napbots is built differently. His team made sure that the platform was easy to use for beginners and that the whole process went smoothly from start to finish.
Transparency: The whole process is seamless and users can track everything from their dashboard. The whole process is faster with each strategy clearly explained to traders.
Different strategies: The platform offers several strategies, including smart holding strategies (Wise), more dynamic strategies (Pulse), and artificial intelligence (AI) strategies. The team plans to add dynamic indices to the platform soon.
A specialized learning area : To make sure everyone stays up to date on the basics, the platform has a specific "Learn" section. This section provides in-depth information about various strategies and Napbots.
What's new ? Napbots V2
Napbots has been providing traders with effective strategies since 2018. After the acquisition by CoinShares in 2021, Napbots robots have undergone a major update. The new version, which will be rolled out in July 2022, will introduce a host of new features for traders.
This new V2 offers better trading opportunities, more transparency, more flexibility and a sleeker and simpler design.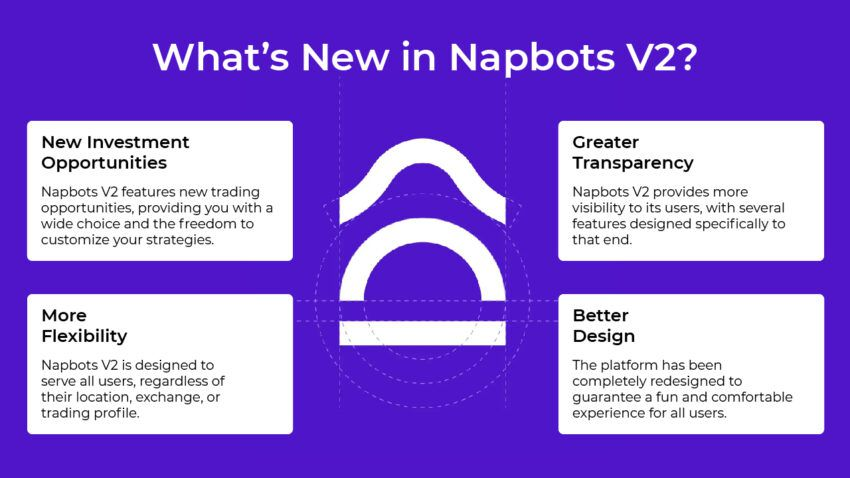 Better Trading Opportunities
In addition to the old trading opportunities, the new V2 bots offer well-researched strategies and more trading opportunities. Traders have several strategies to choose from and can also set the maximum amount that can be spent on each type of account.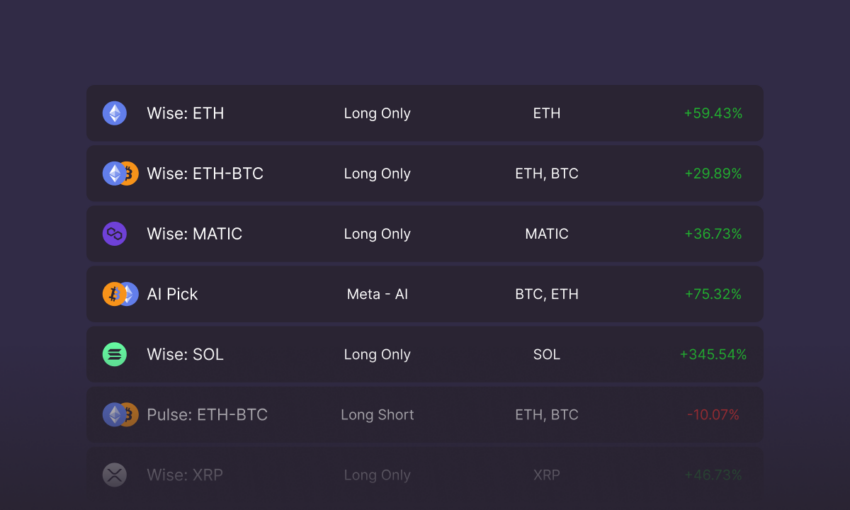 The imminent arrival of dynamic indices
Dynamic clustering of indices is another upcoming feature. This will automatically allocate assets by buying the best performing cryptocurrencies and selling the worst performing ones. The index was developed with the aim of providing more strategies to its users.
Better flexibility
Napbots strives to provide a flexible and easily accessible platform to all its users, wherever they come from. The platform is responsive and users can navigate seamlessly between different parts of the platform.
Only the bot trading platform charges user fees based on their allocations. There are no hidden costs, everything is transparent. For every $100 invested, only $2.00 will be charged. Assignments under $200 are free. Likewise, compensation for assignments over $25,000 is limited to $500.
A cleaner, simpler design
The entire platform is designed on the basis of simplicity so that users can enjoy an enjoyable and convenient experience. Simplified designs prevent users from feeling lost.
V2 bots are better in terms of simplicity, transparency and fairness. There is also a better pricing system compared to the old model.
To conclude
With comprehensive strategies and better bot updates, Napbots aims to simplify the entire trading process. There are hundreds of bots that claim to provide the best trading strategy by experienced traders. Still, most are not for beginners and are only focused on short-term success.
Likewise, most so-called experienced traders come up with short-term strategies that are only effective temporarily. What sets Napbots apart from the rest is the experienced and proven team that builds the bots. The strategies offered on the platform have proven their effectiveness in the long term, which distinguishes professionals from future experts.
If you don't have much time to study and trade cryptocurrencies, Napbots is the platform for you to check out. With its effective long-term strategies and proven reliability, Napbots is designed to provide the best possible trading experience.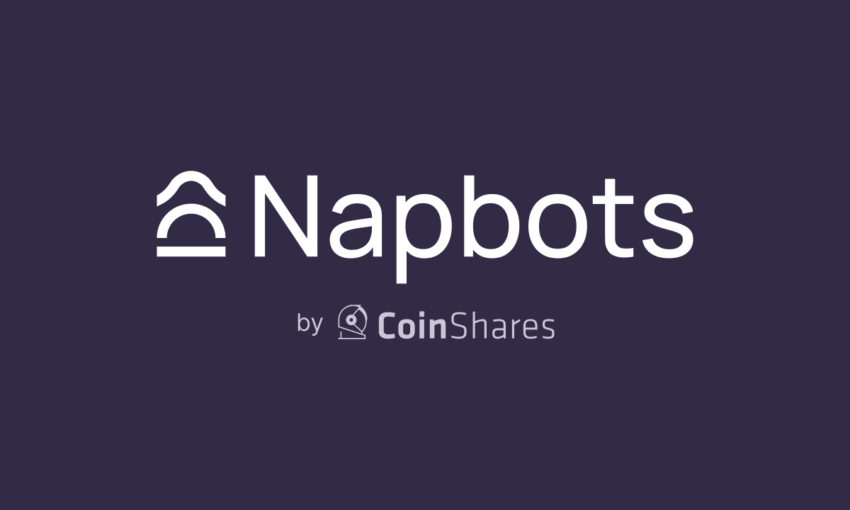 Follow Napbots on social media for regular updates:
Twitter | Website | Instagram | facebook
Keep in mind that cryptocurrencies are volatile and your capital is still subject to some risk.
Disclaimer
All information on our website is published in good faith and for general information purposes only. Any action the reader takes based on information on our website is entirely at their own risk.