Now the metaverse has become one of the most talked about trends of the moment. We often talk about the many opportunities it brings and we've seen the headlines discuss how it will shape our way of life. Plus, most of us are eager to see where it will take us. This article will serve as a guide for anyone looking to build in the metaverse.
The metaverse can be defined as an online three-dimensional world composed of several virtual spaces. It is possible to carry out daily activities there, making remote meetings, working and entertainment more lively. While it hasn't been built in its full form yet, some platforms have released things similar to the metaverse.
The fusion of virtual reality and augmented reality has taken social interactions to the next level. And it promises concerts, games, movies and realistic virtual journeys in the digital world. Tech giants like Facebook and Microsoft mapped out the concept of a metaverse early on. For example, in 2014 Facebook introduced Occulus, a revolutionary VR headset. With this technology in its infancy, many are curious about how to build in the metaverse. Here are the steps to follow to achieve it.
Decide what to build in the metaverse
The first step to take is to decide what to build in the metaverse. There is a infinite amount of assets you can create in this universejust like in the real world. From architectural structures to virtual merchandise and even your own games, the metaverse lets you do it all from your computer.
In general there is two types of constructions in the metaverse : the scenes" and "Wearables" (clothing, accessories and body features, etc.). The former are considered architectural structures and landscapes. To "Wearables"these are digitized goods and other assets that don't quite fall into the realm of architecture.
Depending on what you want to create in the metaverse, as well as your competence level, some metaverse platforms will suit you better than others. In most cases you should: pay a fee to submit your designs in the metaverse. You need to consider these factors to get better determine the right metaverse for your goals.
Choosing a Metaverse Platform
After you've thought about what you want to make, you need to platform that best suits your creative needs. There are a number of platforms. And you can use them to start building in the metaverse. Let's take a look at some of the most important and well-known.
Building on the Decentraland metaverse platform
Currently, Decentralland is one of the most popular metaverse platforms. Brands like Estee Lauder, Dolce & Gabbana and Forever 21 even held virtual events in Decentraland. With this popularity comes the opportunity to create your own structures and clothes. To experience the full potential of building at Decentraland, make sure: to have a wallet and Decentraland's own currency, the MANA. If you just want to build a structure for fun, you can do without it too.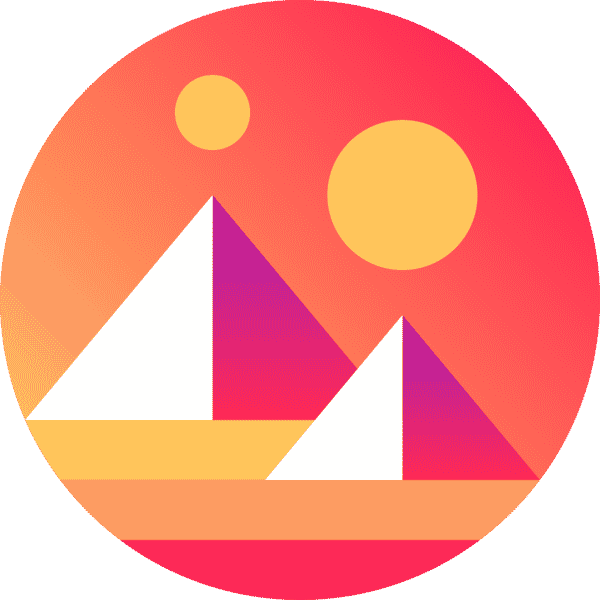 To build a "Scene" on Decentraland, you can "The Builder". This one visual editing tool lets you create and publish Decentraland scenes. The editor runs on your browser, which means you don't need to install anything to make something successful. Whether it is a building or any other type of landscape, your imagination is your only real limit.
The creation of "Wearables" in Decentraland is more difficult and requires basic knowledge of 3D modeling. If you're considering making your own Decentraland apparel, be sure to check out the full preview on their site.
Building on the Metaverse Sandbox Platform
Sandbox is a gaming metaverse based on the Ethereum blockchain. It allows users to owns all the resources they make in the game. This game allows non-tech savvy users to create, use and sell their own virtual reality NFTs. In addition, the Sandbox makes the metaverse a more user-friendly space by allowing users to: create impressive virtual resourceswithout the need for coding.
Sandbox lets you own everything you create in the game by automatically converting any in-game item to NFT. In convert everything done in The Sandbox to an NFT, users can export them to the market to sell. In short, there are many opportunities for creators to earn significant revenue in The Sandbox game.
Build on the Cryptovoxels metaverse platform
cryptovoxels is a virtual world inspired by Minecraft on the Ethereum blockchain. Users can buy virtual land there, build shops on that land, create avatars and fill their own art galleries with NFTs.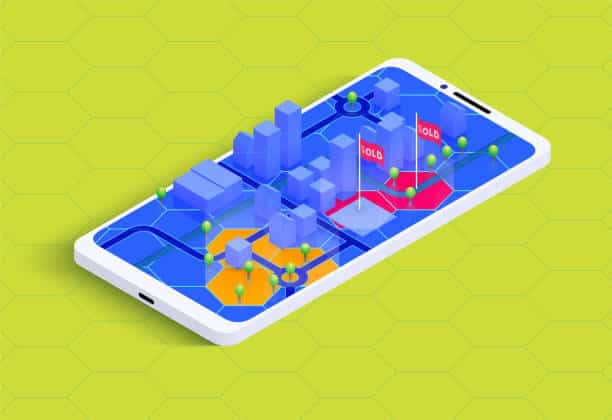 Cryptovoxels' Metaverse Offerings a unique feature called "Free Space" for people who do not own land in CryptoVoxels. Technically, these free spaces cannot be found in the world of Cryptovoxels. But you can create voxel scenes there and/or import the voxel work you've created into voxel art editors.
Owning your own land at Cryptovoxels is the best way to build your own structures. Cryptovoxels used a building program called Voxel Builder. It allows you to easily create and edit 3D voxel images in your browser. Other voxel creation programs that work with Cryptovoxels include:
MagicaVoxel : This is a free voxel editor. It includes a very powerful rendering program, which makes it easy for artists to play with light and effects.
goxels: It is a free program that allows users to create and edit voxels with a user-friendly editing interface.
Voxel shop: It is a simple software for OSX, Windows and Linux to edit and create voxel art.
Building on the Somnium Space metaverse platform
Somnium Space is a popular platform with great potential for creators. It is important to note that the only way to build there is to own a LAND. Necessity aside, building in Somnium Space is easy and requires no coding skills. Somnium Space distinguishes itself from other platforms by the video and audio options easy to implement that it offers. These add a unique experience on every scene.
Start creating in the metaverse
Once you've chosen a metaverse platform, it's time to start creating. If you have minimal experience creating digital assets or 3D models, it will take some getting used to. Secure, you only get better with practice. Getting started is usually the hardest part. But once you start understand how to navigate the platformyou will become a professional in no time.
What you need to build in the metaverse
To integrate the metaverse you need: a computer and an internet connection. However, for the best experience it is essential to: a web3 wallet to create an account and trade your metaverse creations on an NFT marketplace.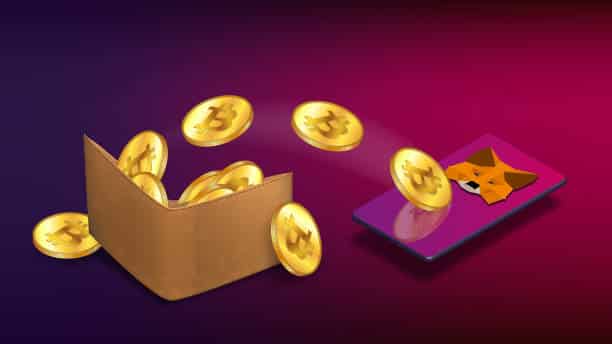 To take full advantage of building something in the metaverse, y including buying your own plot of land and selling your creationsyou need a Web3 wallet and the right cryptocurrency for the metaverse you are building.
Of a small investment, you can create NFTs and sell them on one of the many NFT marketplaces. Usually you don't no coding or programming experience necessary to integrate the metaverse. But for some platforms you need to: basic knowledge of 3D design. In this case, it is recommended to watch Youtube videos to train or even take a 3D design course.
Building a metaverse virtual world
The steps to create a metaverse application are:
Choosing a Metaverse Platform
To launch a metaverse space or an application, you have to opt for a metaverse platform. You can choose from already launched metaverse platforms on the market, for example that of Facebook Meta. It is also possible to make your metaverse platform from scratch.
Designing a metaspace
A metaspace can be a application, a virtual meeting room, a virtual meeting room or even a virtual home theater. It is a virtual space that a user can access through a VR headset. People can interact with this environment and other people in it.
Create an interaction layer
It is important to create an interaction layer so that your user can interaction within the meta-space you designed. The interaction layer defines user commands, access criteria, navigation commands and communication protocols between users.
Create an interoperability layer
Interoperability standards enable business processes to: support the exchange and sharing of information between different systems. The purpose of interoperability is to access and to use data and digital objects autonomously by people and machines. Interoperability standards are a common language set of common expectations that enable interoperability between two parties.
How much does it cost to build in the metaverse?
The cost of building in the metaverse depends on your goals. The main costs are: computer, internet, virtual court, transaction fees and any other fees required to submit your work. The biggest obstacle, however, is the cost of land.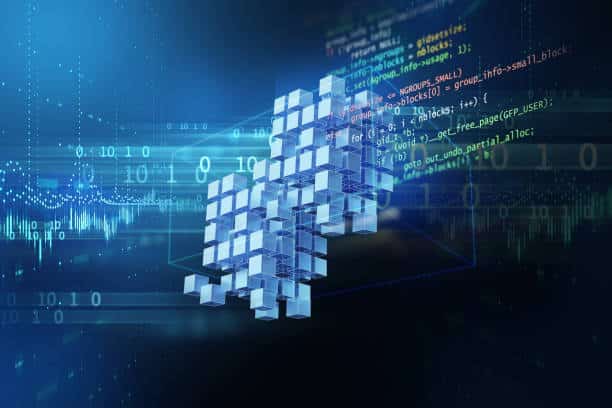 Currently, country ranges from 1 ETH to more than 5 ETH. If you don't have that budget, you can always practice on improve your skills with free software. In addition, every transaction on the Ethereum blockchain includes: gas costs (Ethereum transaction costs).
If you're just starting to build in the metaverse, it's a good idea to use one free options to develop your skills. And when you're ready, you can invest more money in creating digital assets and make a profit.