Because JOY is at the heart of our mission, at the end of the school year, the Imagine Schools Program always ends with a "Party". Celebrating this experience, this experience, the power of the collective and its different achievements together is essential! On the occasion of these exceptional moments, the pupils can proudly present to everyone, parents, teachers, classmates, beneficiaries and local associations, the solidarity project that they designed together and built up step by step. their journey Imagine. During this celebratory event, we will award them a Civic Involvement Diploma that testifies to their practice and underlines the value of their work!
Since nothing would be possible without the valuable support of the teachers, we are now giving them a diploma specially dedicated to them. It is true that in our philosophy everything is interconnected and interdependent. In the Imagine workshops there are no longer the well-informed on the one hand and the learners on the other, but a group that, by listening and respecting differences, constructs a better coexistence together on its own scale. And that's something to celebrate!
To illustrate the extreme diversity of projects carried out this year in the four corners of France, here are 3 examples: in a private school in Lille (59), in a public school in Yvelines (78) and in a public primary school in Paris (75017).
"TO REALIZE THAT WE HAVE A LOT TO OFFER! » WITH THE 5TH AND 4TH OF THE SAINT-JOSEPH PRIVATE COLLEGE, IN LILLE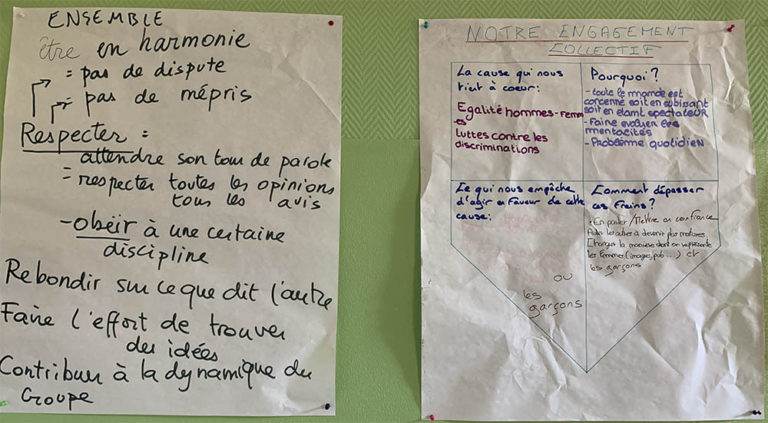 At this college in Hauts-de-France, the 5th and 4th grade classes have chosen to use their talents around three themes †
Boy/girl stereotypes, by creating: – A rap song: "if you have stereotypes, you're a poor guy". – Two videos (script, film and broadcast in different classes of the establishment).
abandoned animals : The teams divided the tasks: selling drinks during intermission, making posters for communication and making donation boxes that are kept in the establishment. In total, the students raised almost 300 euros for the League For Animals (LPA). The donation was attributed to a shelter not far from the establishment, which they were able to visit afterwards. On this occasion, when they learned that the cost of maintaining a dog is €15/month, they were able to realize the impact of their actions very concretely.
"Minorities in a weak position" : the students chose to organize an exhibition (genesis, current situation, perspectives) about the situation of the Palestinian people. Then they presented it to the students of the other classes of the college. They plan to tackle the issue of the Uyghur people next year.
RESTORING CLASS COHERENCE WITH THE 6TH SCHOOL STUDENTS OF JEAN RACINE PUBLIC COLLEGE IN SAINT-CYR-L'ECOLE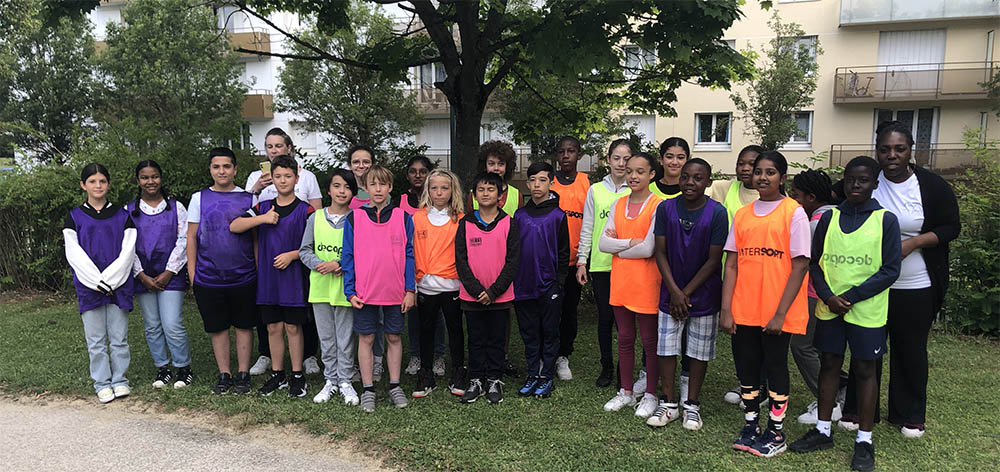 Inspired by the television program of the same name, the students, in collaboration with Ms. Effa, director of the establishment and sports teacher, Ms. Terracol, CPE and Ms. Akiakumu, responsible for prevention in Yvelines, decided to create a "Koh-Lanta" eco-designed in the park near their establishment.
It is in collaboration with the Yvelines department that we intervened in a college of Saint-Cyr-l'Ecole, with a 6th grade who suffered from a real relationship problem between boys and girls†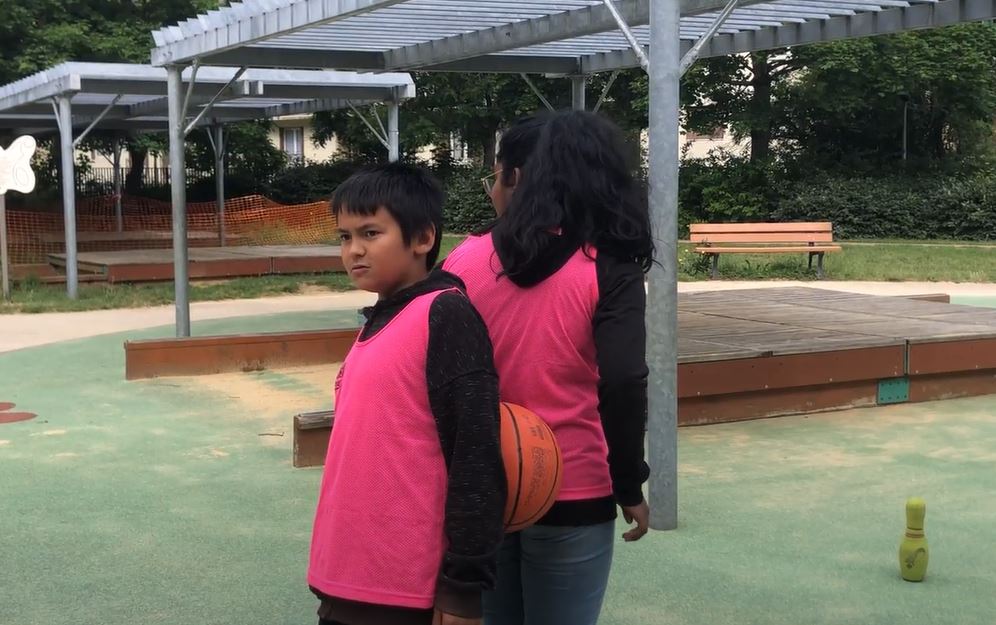 For example, they have whitewashed, drawn and cut large cardboard calendars to create puzzles that can be found during an orienteering run. They made a totem out of paper pulp using old newspapers. After that, they formed pairs to participate in the various events.
In front of promote cooperation between boys and girls, the teams had to be mixed! And it worked: winning together, they got to know each other and liked each other.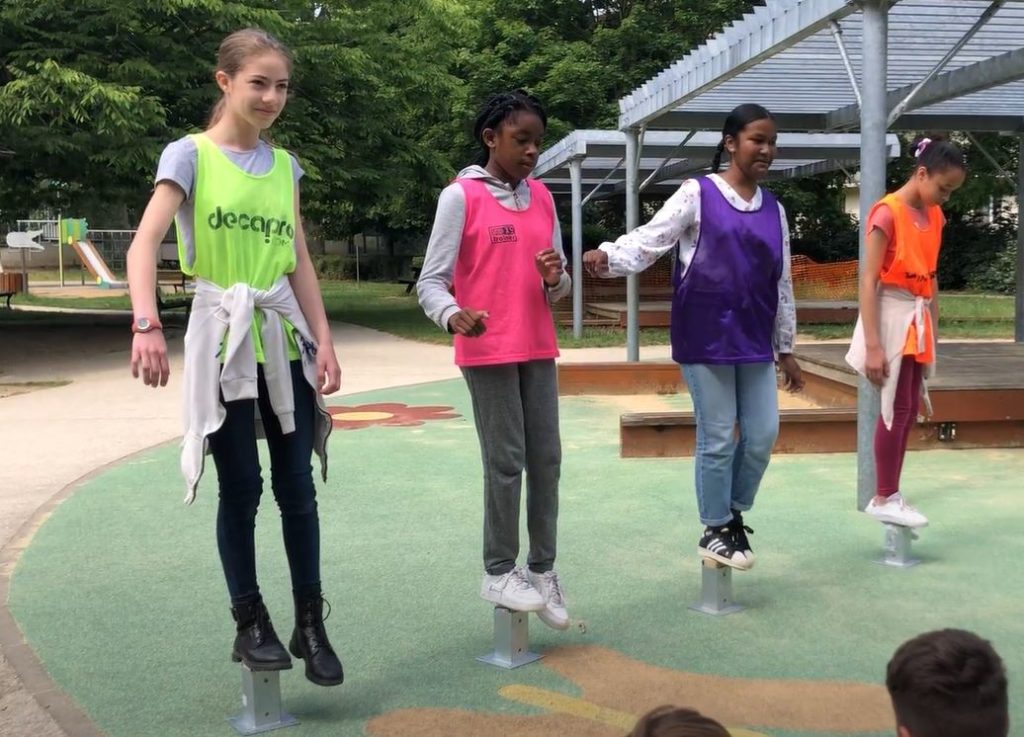 INCLUSION, A SOURCE OF PRIDE FOR CE2/CM1 PEOPLE AT COLONEL MOLL PUBLIC SCHOOL IN THE 17TH PARIS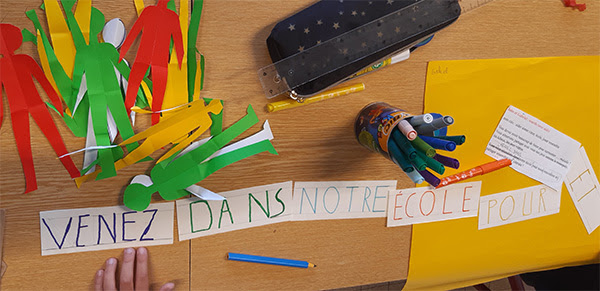 It is with great enthusiasm and seriousness that the children of a mixed class of CE2/CM1 invested since mid-October. Led by their two teachers, Catherine Legrand and Christine Gervillié, the sessions enabled students to:express their desire to contribute to a more inclusive school† This is how they imagined the realization of messages warm welcome to them classmates with disabilities† Under the guidance of their fine art teacher, the children divided the various tasks that had to be performed to produce their posters: cutting out figures, writing messages, collage, etc.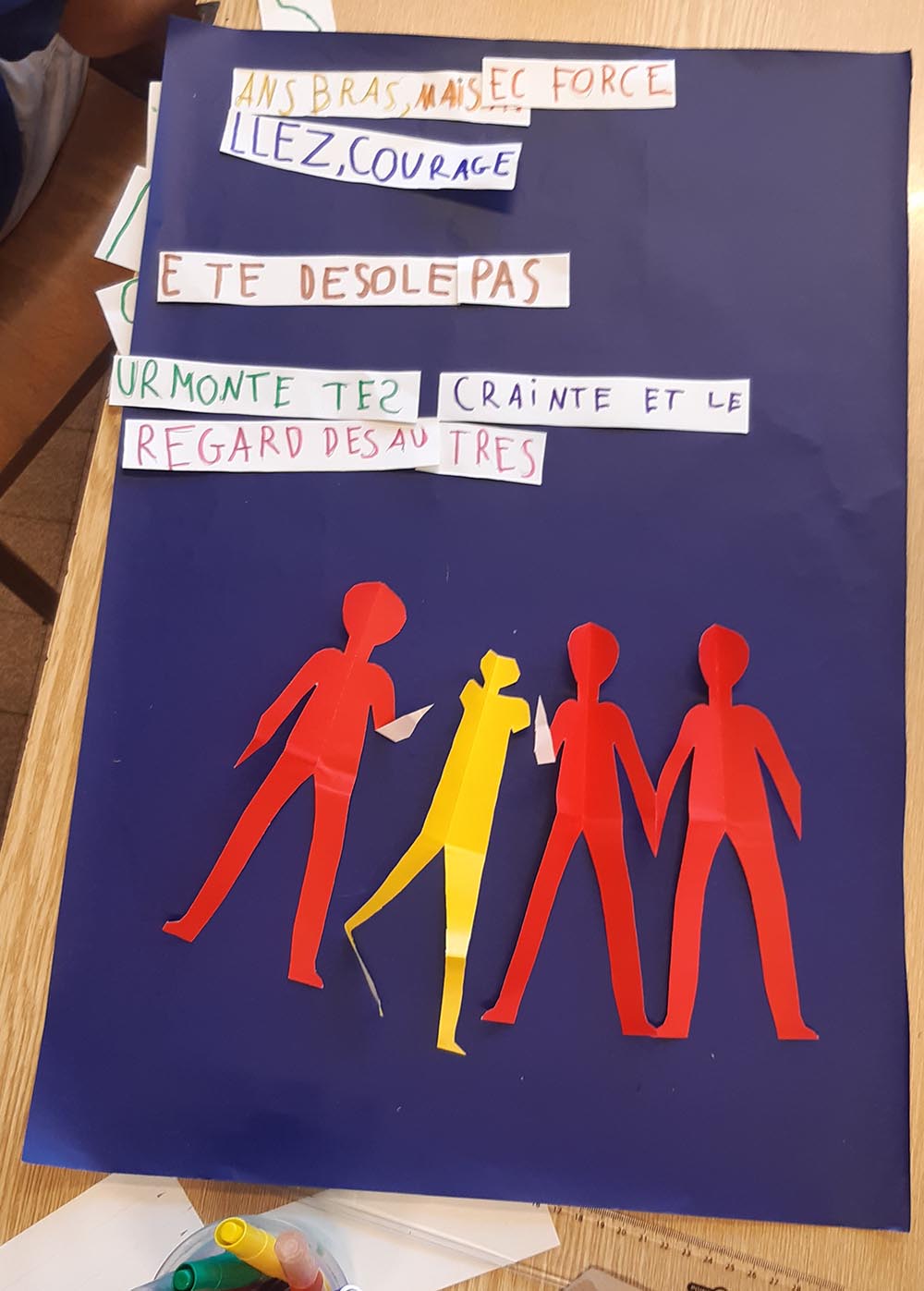 The hanging, which took place during the school holidays, June 17, allowed everyone – parents, students and teachers – to decollective solidarity work carried out†
Our team was present to give participants their civil involvement diplomas and we could see how pride and joy were palpable.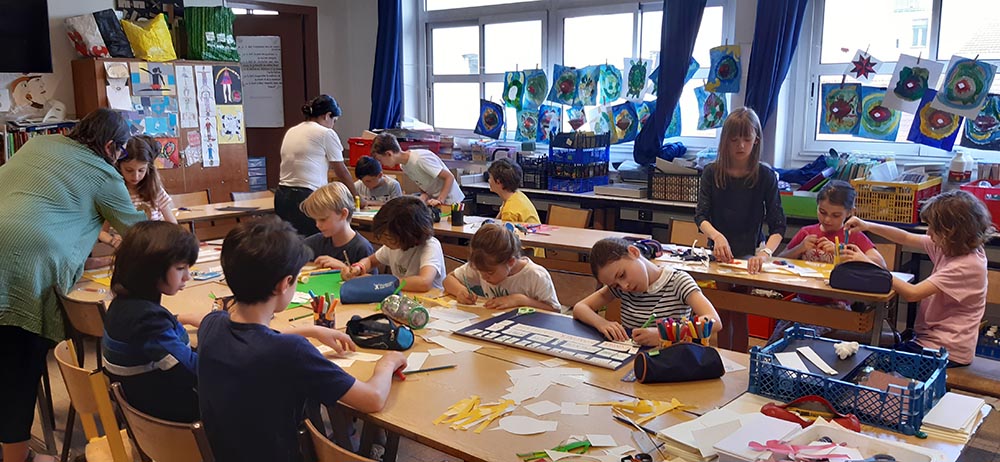 WHAT IS THE IMAGINE SCHOOLS PROGRAM?
the " Program Imagine schools » is aimed at young people from kindergarten to high school. It aims to develop them by discovering their ability to act for a more inclusive and sustainable society†
For this we propose a learning trajectory of live together for the purpose of awakening civil conscience and the concepts of individual and collective responsibilities†
BACK TO SCHOOL WITH OUR IMAGINE SCHOOLS PROGRAM!
Do you work in education and do you want your students to benefit from it? Do you want to give your children, grandchildren and your loved ones access to the Imagine Schools Program?
You can participate and/or help us to use this awareness for civic sense.
More information user manual

pei@leprojetimagine.com

06 70 53 36 22