The new campus of EM Lyon, in Germany @PCA-Stream
emlyon business school celebrates its 150th anniversary. Lyon Capitale spoke with Isabelle Huault, the school's general manager and chair of the board of management.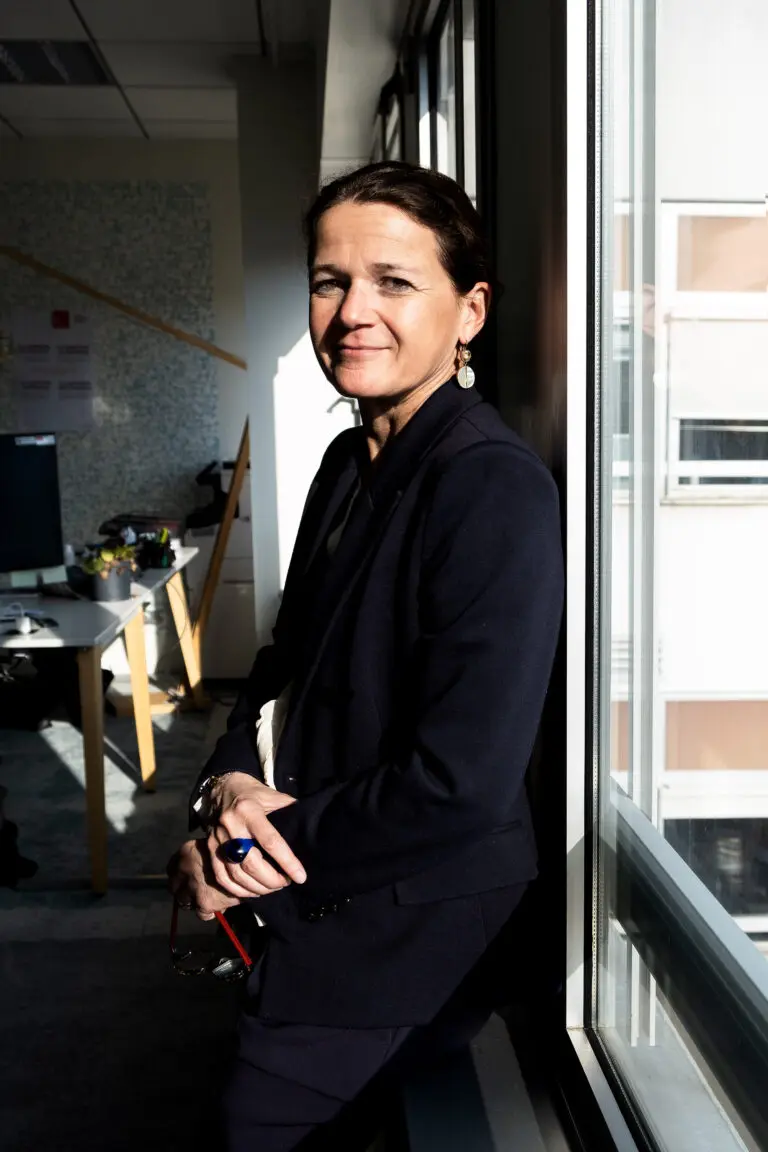 What are the key points of emlyon's centennial history?
The school was founded in 1872 by the Lyon Chamber of Commerce and Industry. It was then installed in an 18th-century building in the heart of the city, rue de la Charité, in the 2nd arrondissement. It's important to mention it because we're going back to the heart of the city in 2024in Germany. It is a school that has always been a pioneer and who has cultivated a lot of creativity. It is the first school to set up internships, both in France and abroad, for its students from 1962one of the first to welcome women into its ranks in 1947one of the first to set up a continuing education center from 1960the first business school to create a business incubator of 1985† And in 2005emlyon has received three high-level international accreditations: Equis (European Business School Accreditation), AACSB (Specialized Accreditation, the oldest and most recognized, to be awarded to an institution and its management training programs) and AMBA (British Association of Business Schools) MBA – masters in business administration accrediting business schools that offer masters programs and more).
All these elements demonstrate the school's ability to innovate, anticipate changes in the socio-economic world and evolve with contemporary challenges.
What is emlyon's international ambition?
Become one of the leading Global Business Universities in Europe and aim for 15th place among European business schools by 2025. emlyon is one of the first schools to set up international campuses, in China in Shanghai, in Morocco in Casablanca and recently in India , with two campuses. One is in the northeast, in Bhubaneswar, the Hindu sports capital, where we are going to develop a master's degree in sports management. The other, under development, is located in the heart of Mumbai, on the Indo-Gothic campus, a listed historic monument of St Xavier's College. We are going to develop a training in social entrepreneurship and our somewhat unique pedagogy in fantastic labs† At the same time, we continue to promote high-level academic partnerships, to sign international double degrees, such as with McGill University in Canada, Hong Kong Baptist University and soon with Baruch College in New York.
We have a growing number of academic exchange semesters, including a recent one with MIT in Boston and Berkeley in California.
---
"The challenge is to offer our students opportunities for international and socio-cultural openness."
---
Does the internationalization of higher education somehow 'force' you?
The challenge is to provide our students with opportunities for international and socio-cultural openness, and indeed the internalization of higher education means that many rankings look at the internationalization of schools. It is therefore a challenge for us to get into the rankings and to guarantee the academic quality and the quality of education. Today, 45% of our professors are international professor-researchers, our students come from 121 different nationalities, including 40% of international students. At a time when higher education has become global, we must therefore respond to these issues of international influence and these issues of: soft power French higher education.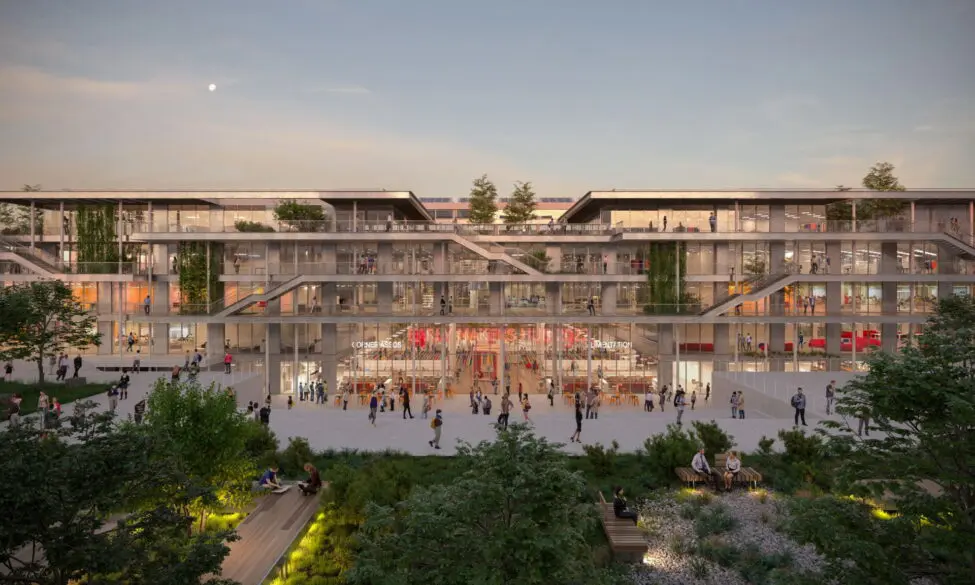 What does emlyon's imminent move from Ecully to Lyon symbolize?
The challenge is to bring us closer to a group of players, from the heart of the city, in a fast-growing neighbourhood, with a dynamic socio-economic fabric, very high-level academic partners, the ENS, Sciences Po Lyon, Lyon 2 and Lyon 3 universities, the WHO academy, the biodistrict, etc. We want to be more accessible and attractive to an international audience, be it professors-researchers or students. There is, of course, also the anchorage in the city of Lyon in an extremely dynamic area, the first industrial region in France and the second economic region in France. In summary, returning to Lyon brings with it all these challenges: integrating a dynamic ecosystem, reaffirming our Lyon and AuRa roots and bringing us closer to academic and socio-economic partners.
What changes have you discovered in the post-Covid generation of emlyon students?
It is a very resilient generation, which has been able to adapt to different study conditions, as many of them have undergone distance learning. This is a generation that wants meaningful jobs, but aspires to participate in solving major common problems and in the sustainability of the world and our planet. For this generation, it is a core theme that increasingly mobilizes them. The question of what is at stake for our students also questions the nature of our education.