The "Small pedestrians" system, approved at the city council in April 2021, has been tested since October last year around several schools in Marseille. The stated objective of the municipality is then to recruit young retirees in order to guarantee the safety of pupils and their parents when they leave school, while at the same time creating an intergenerational bond. This Wednesday, June 15, it was time to take stock, seven months after the commissioning: the sixty retired volunteers to carry out the operation in 52 schools came to witness at the invitation of the security assistant of the city of Marseille Yannick Ohanessian†
"Fourfold the workforce by 2026"
"In this car-only city, with sidewalks that are too narrow, we must not give in to fatalism and we must go even further", promises Yannick Ohanessian in the preamble. He recalls the disastrous figures associated with traffic accidents in Marseille: « In 201961 children were victims of a traffic accident on a zebra crossing. Rest assured, your presence has helped prevent other accidents. † So, the security assistant intends to recruit staff to increase the number of staff members a hundred retirees for next yearand quadrupled by 2026. "Ultimately, for every school in the city, we want at least one municipal official – Small Pedestrians, Mediators or Police Officers" he assures.
Security Gaps
On the pension side, the balance is not nearly as positive† Granted, all carry out their mission with commitment, in exchange for a compensation of about 260 euros for whole months† But there are also many pointing fingers that morning a sense of uncertainty in the performance of their duties. "If you're doing this job, you need to know how to be respected", notes a former private security officer converted to the service of young Marseille. Indeed, the volunteers of the "Petits Pestrians" are confronted daily with the strong incivism in Marseille. "The drivers are not afraid of us, they tell us to get out. And it's not by pressing a little red button that we stop them from passing", says a volunteer from the Aygalades Oasis school. Another volunteer, this time outside Roucas' school, said she had been the victim of an attack.
"It's not by pushing a little red button that we're going to stop the speeders! †

Serge, volunteer at the Aygalades Oasis school
While some suggest approval to stand up to the crazies legitimately, Yannick Ohanessian is tempered: "It is an unfortunate situation that we know everywhere in Marseille. If we have to put the package on school security, we will do it. However, your mission must be limited to transferring the school children. We will refuse to let you police."
In the event of complaints, however, the deputy promises a more direct connection with the police services to intervene in case of emergency. Conflict handling training will also supplement what is already being given to volunteers. Finally, while a recruitment campaign for 350 police officers underway, Yannick Ohanessian is making sure some of this staff is assigned to schools to ensure the safety of schoolchildren…as well as retirees.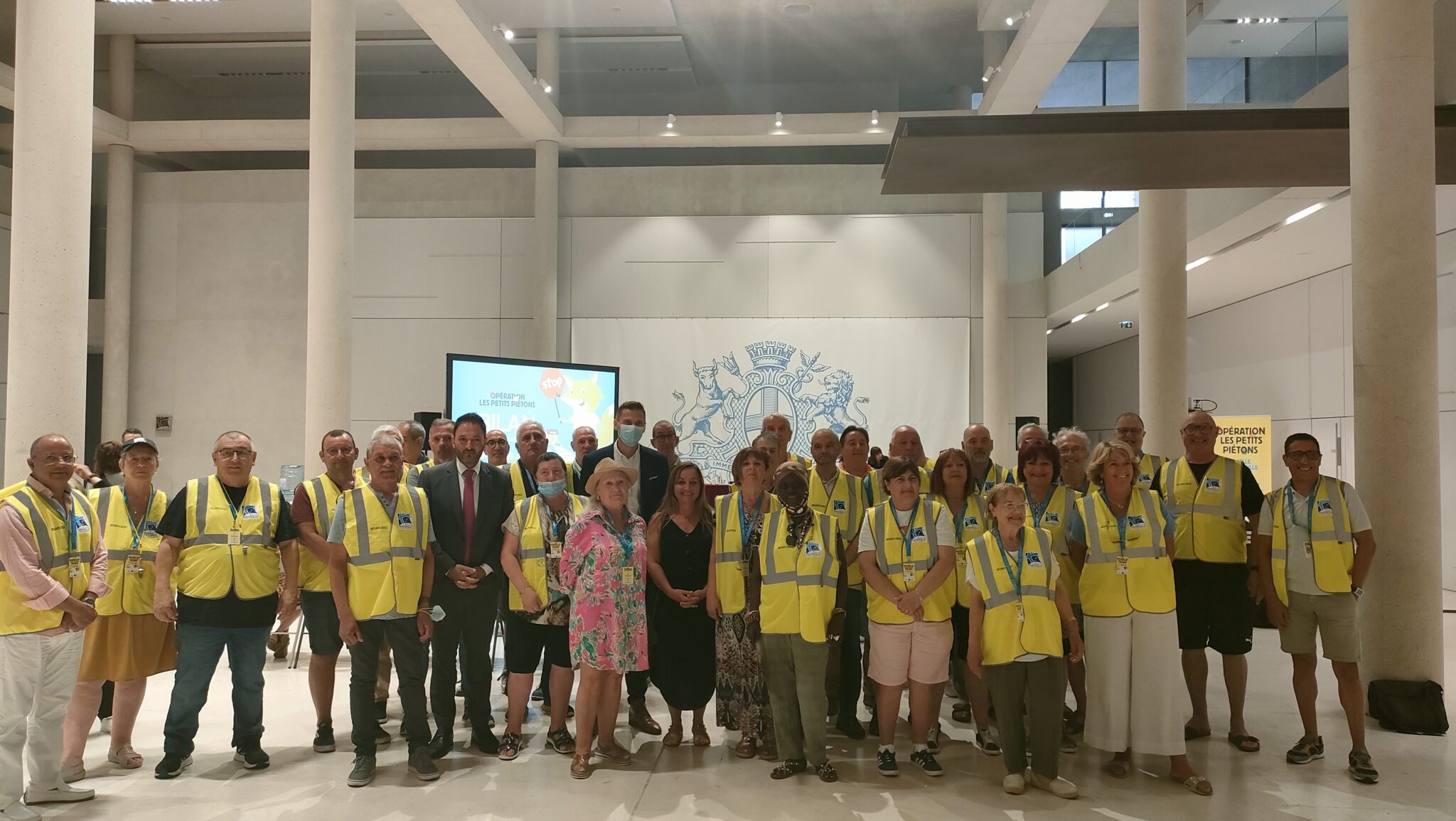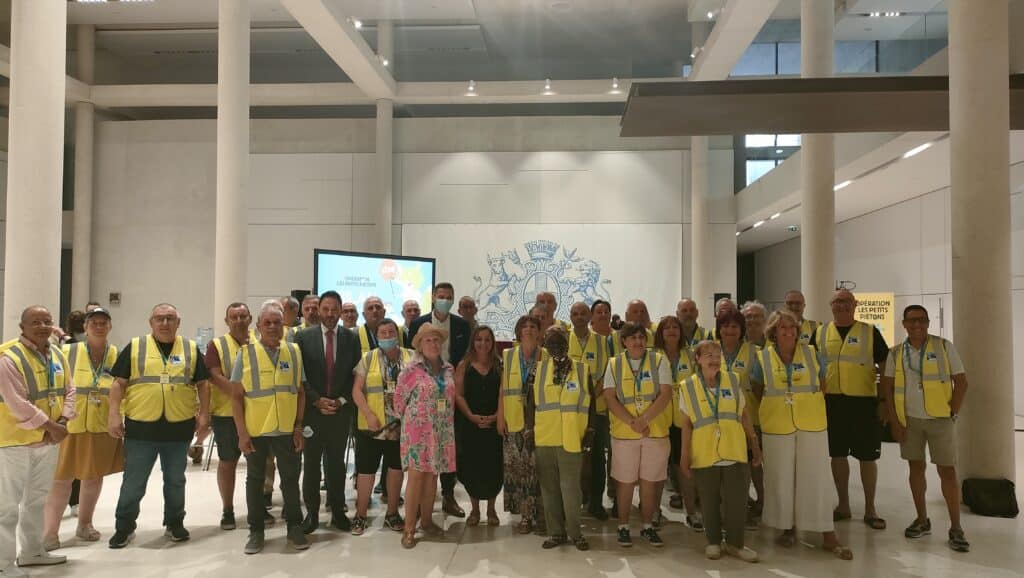 A larger "kids street" system on track
Also present on the occasion of this review, Childcare assistant Sophie Guérard details for Gomet' a broader system that aims to ensure safety around schools, but also any institution that welcomes young children (daycare centers, social centers). Entitled "Kids Street"it will include a series of layouts in the streets that comprise one of these establishments: total pedestrian zone, meandering pedestrian zone (at entry and exit times), chicanes, speed bumps, etc. "It will be on a case-by-case basis: we don't want to hinder traffic on certain streets too much", says Sophie Guerard. For example, the town hall is aiming for a 'children's city' label awarded by UNICEF. Similar systems already exist in other cities in France, such as Lyon and Paris.
Recently, the municipality intervened in rue Barthélémy to secure the area around the school due to the intrusion of private construction sites on the sidewalks (see our article). However, this street will not be one of the first to be developed as part of this project. The assistant, who does not give the exact locations of the facilities, hopes to see the first results before September. † "The process takes a very long time because the Métropole is competent in the field of roads to carry out these developments", explains the one who is also a member of the metropolitan road commission. However, the situation could change during the next metropolitan council, on June 30, when the power for roads could go to the municipality…
Useful Links :
> "Little pedestrians": a first step to secure the environment of schools in Marseille
> Rue Barthélémy: faced with cumbersome scaffolding, a pedestrian system has been set up
> 3DS Act: The Mayors of the AMP Metropolis have ordered their new powers