Ahead of the highly anticipated EXIT Festival taking place in Novi Sad, Serbia, the two-time winner of the Best Major European Festival award will be launching two new NFT collections on June 20 and 21.
Many events have started launching NFT collections or other Web 3.0 related projects, but here EXIT festival completely absorbs the blockchain mentality and brings us a unique experience.
After selling its first HEADPHONE NFT collection in May, EXIT ventures even further into the Metaverse, collaborating with renowned model, pilot and human rights activist – Christina Carmela, as well as DJ and producer – MACEO PLEX. EXIT's new NFT collections combine cutting edge digital art with spectacular real-life experiences, making them unique in the NFT world.
EXIT's NFTs also provide access to the metaverse, where the festival experience is enhanced and widely accessible, connecting virtual and real communities. In fact, more and more projects are using NFTs as a bridge between digital and physical.
† We will always strive to provide the best real life experience possible as we strongly believe that human connection and energy can never be replaced. We see the metavers as an addition to, but in no way a replacement for, the human experience. That's why we use digital technology to enhance the real experience while combining the best of both worlds.† », explains Dusan Kovacevic, the founder and CEO of Exit Festival.
EXIT festival highlights a particularly important point in the development of a hyper-connected and Web 3.0 world. These new experiences always offer participants more options and choices, but should not replace physical experiences. Here we integrate additional elements for digital asset holders. The Sonar Festival also announced a collection of NFTs for its 26e edit.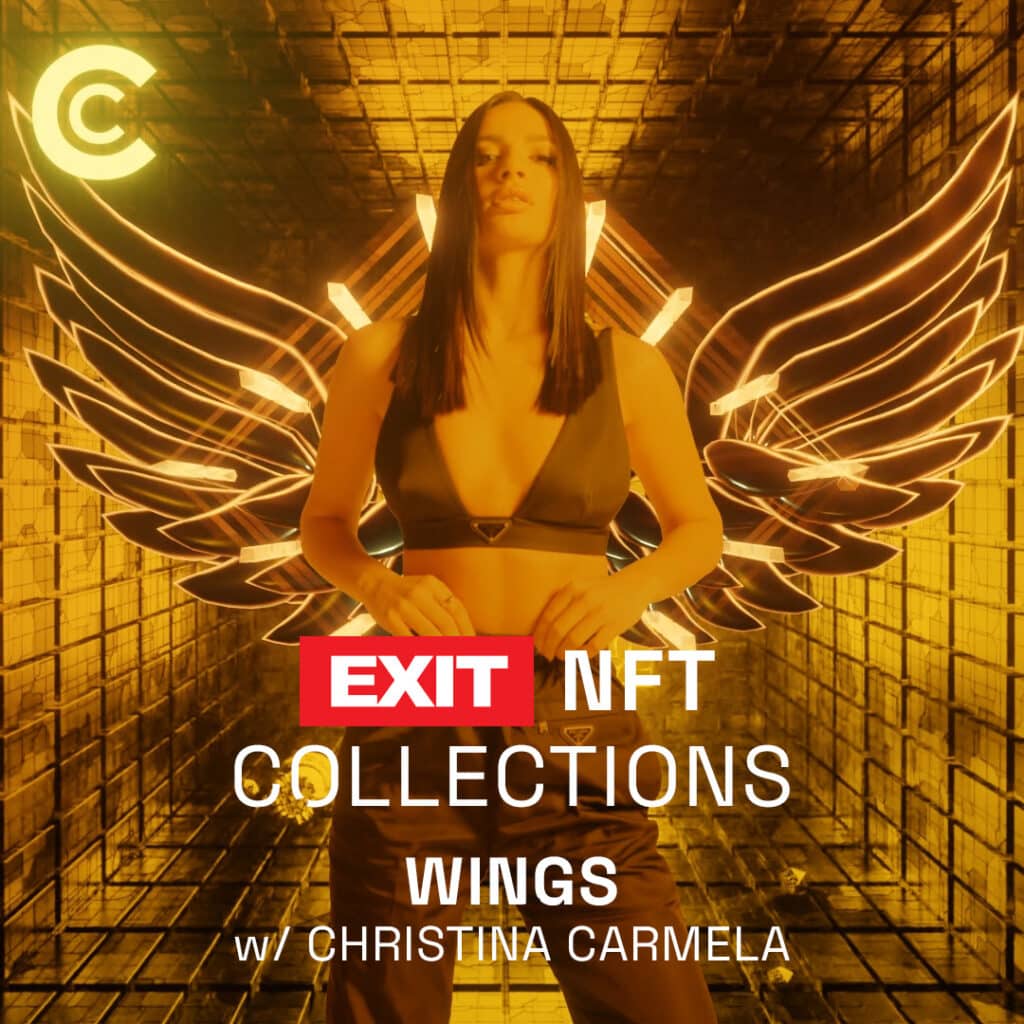 NFTs give their owners access to exclusive, secret and VIP areas of the EXIT festival, access to the MTS Dance Arena stage, meet world music stars, participate in private parties, as well as merchandise boxes, exclusive video and audio content in the form ofairdrop†
NFTs also include digital fashion items, Maceo Plex's glasses and Christina Carmela's wings, which you can put on your metaverse avatar.
† We are passionate about strengthening community connections and enhancing synergy between people. Our mission is to unite and organize artists, music industry professionals and key stakeholders as a DAO (Decentralized Autonomous Organization) within the Metaverse. We believe the future lies in this unity and our goal is to move into the Metaverse together† said Mr Kovacevic,
The SHADES collection will be launched on June 21, World Music Day. The WINGS collection will be launched the day before, June 20. On the same day a limited number of new items available for the coin will be added to the already sold out HEADPHONES collection. All collections will be available for sale on the eco-friendly SolSea NFT Marketplace.
EXIT festival is therefore very strong this year by fully integrating the codes of Web 3.0 into the development of NFT and offers participants a physical and digital experience that will certainly inspire many other events.
Get an overview of news in the world of cryptocurrencies by subscribing to our new daily and weekly newsletter service, so you don't miss out on the essential Coinstand!
Alexis Patin
Passionate about geopolitics, economics, cryptocurrency, Eurasia and travel! (as far east as possible), crypto trader for 4 years.