Bitstamp has just published an illuminating study on investor confidence in cryptoassets. More than 5,500 institutional decision-makers and 23,000 retail investors from 23 countries were surveyed to gain insight into the trajectory of cryptocurrencies in the near future.
To have faith, you have to learn
The report shows that the level of knowledge of cryptocurrencies is a direct influence on the level of trust. This observation concerns both individual and institutional investors. Once these players know more about cryptoassets, they tend to trust this new class of investments more. This conclusion is all the more important because there is a direct relationship between trust and adoption.
In emerging economies without banks and high inflation, such as India or Nigeria, crypto emerges as an opportunity to access services similar to the banking solution. It can be seen that the level of knowledge in these less developed regions paradoxically much higherwhich promotes trust and thus its adoption.
In general, there is high confidence in emerging markets and lower confidence in developed economies.
More trust in crypto than derivatives
It seems that cryptos enjoy a fairly high level of trust: just behind real estate and stocks. Crypto is less of a deterrent to retail investors than more sophisticated products such as options or futures. Despite the demonization of crypto, countries like the US or Canada have a high degree of confidence.
France, backlog
Bitstamp reports the low confidence level among French investors. This observation concerns both individuals and institutions. This is the country where investors have the least confidence of the 23 countries surveyed. Interestingly, it is also one of the countries where institutions have the least knowledge of the ecosystem.

Crypto and Regulation
On a global level, less than half of the people respondents consider cryptocurrencies to be "regulated". However, this figure goes up to more than half in emerging economies. Ultimately, the majority of people who don't invest believe that crypto escapes regulation.
The epinal image of the "deregulated jungle" therefore seems to persist. While there was no internationally coordinated crypto regulation in place by the end of 2021, more than 103 countries had developed regulations for financial institutions.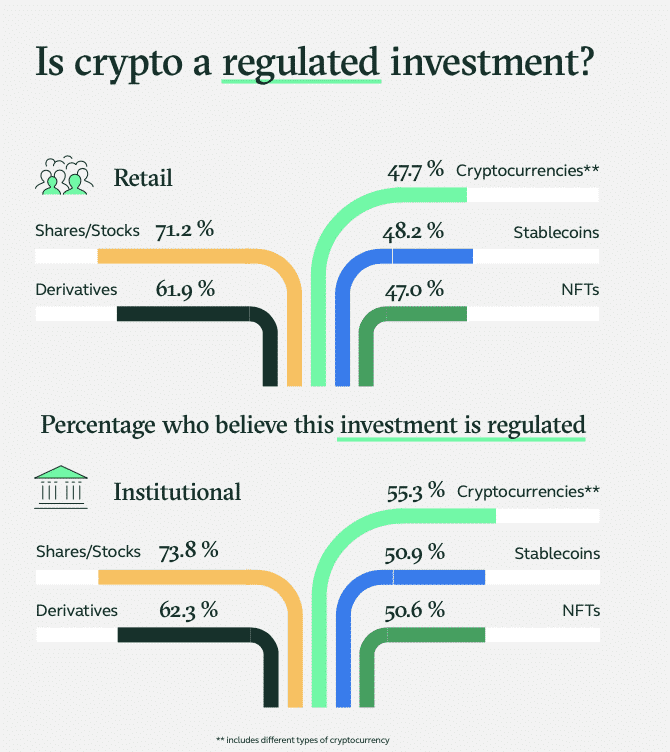 What concerns?
For institutions, risk and volatility are the main concerns, followed closely by lack of regulation in the sector and the fact that crypto is just too new. This latter concern is especially present in French institutions.
Conversely, retail investors mainly have to deal with the lack of knowledge, than by the risk at the level of the exchanges† They don't know what stock exchange to use or which crypto to acquire. The retail investors are therefore looking for advice, as crypto can impress neophytes. Demand is great, but support is lacking.
The survey shows that retail investors seek guidance from a highly traditional source: financial advisors.
Education should therefore be central to increasing the use of cryptocurrencies. A more educated investor base is the way forward for digital assets to truly become part of mainstream financing.

Which use cases?
Institutions are increasingly recommending crypto to their customers as private investors are going to use these technologies much more deeply. For example, participating in rewarded loyalty programs with cryptos, the turn of or even gaming is increasingly used.
Close to 56% of retail investors surveyed said they have a " trade » at least once a week and more than 73% plan to increase their investments in the next 5 years. Institutional investors usually have the same outlook.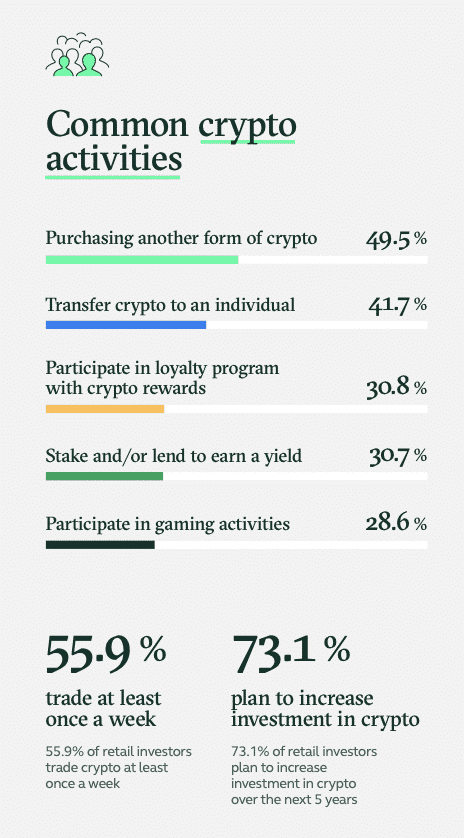 In addition, many individuals would be willing to use cryptos for consumer spending or donations. No wonder, knowing that 80% of individuals and 72% of institutions expect crypto to become mainstream. The majority of institutional and private investors also believe that this will happen in the 3 to 5 years, while less than 10% think it will never happen.
The main conclusion of the Crypto Pulse report is that cryptocurrency is likely to become mainstream. However, knowledge is the main obstacle to its adoption by the general public. Investors, both retail and institutional, have reported surprisingly high confidence in cryptocurrencies, even amid skeptical media coverage. They find it viable and many rave about the use cases. Yet too many people don't know where to start and who to trust†
Get an overview of news in the world of cryptocurrencies by subscribing to our new daily and weekly newsletter service, so you don't miss out on the essential Coinstand!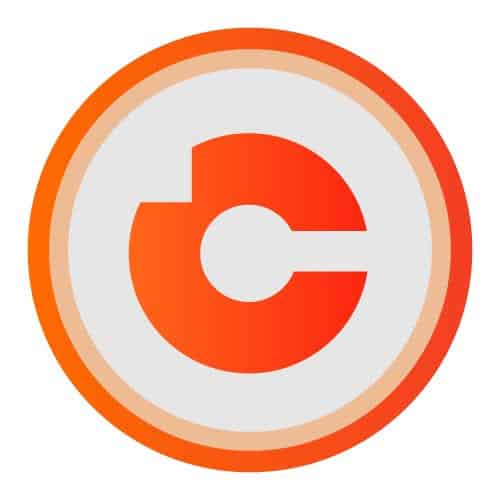 Yanis A
Bitcoin changes everything! With a financial background, I am passionate about all things technology related. Every day I try to enrich my knowledge of this revolution that will enable humanity to progress in its conquest of freedom.