Kim Chaewon had to surprise two of his fans, but the emotion was clearly very divided.
Recently, the leader of LE SSERAFIM and former member of IZ*ONE appeared on PIXID's YouTube channel to play a game with some of her fans, a video shot for the debut of her new group.
For this game that took place on the metaverse, fans were given a series of questions with two possible answers, and fans were eliminated in each round if they didn't give the same answer as Kim Chaewon.
Thus, two parts were performed to designate two winners, in this case two winners.
The winners were then invited on set, which made them think they were just there to debrief their win and send a message to the singer, having no idea Kim Chaewon was hiding among the members, well masked and disguised.
After really moving the two fans by surprising them out of the blue, Kim Chaewon sat down in front of them to chat with them and get to know them better.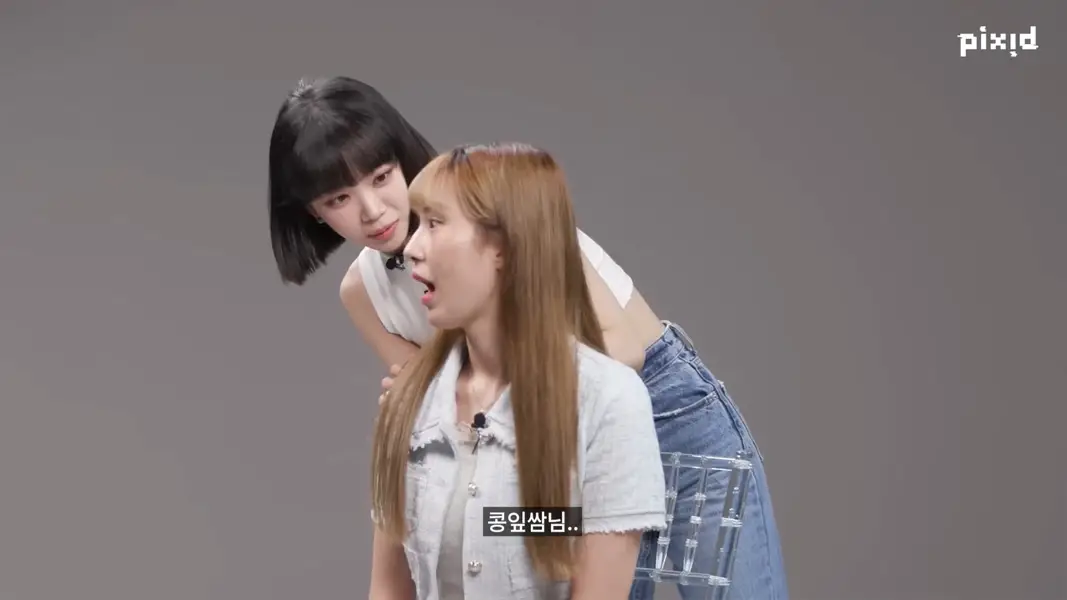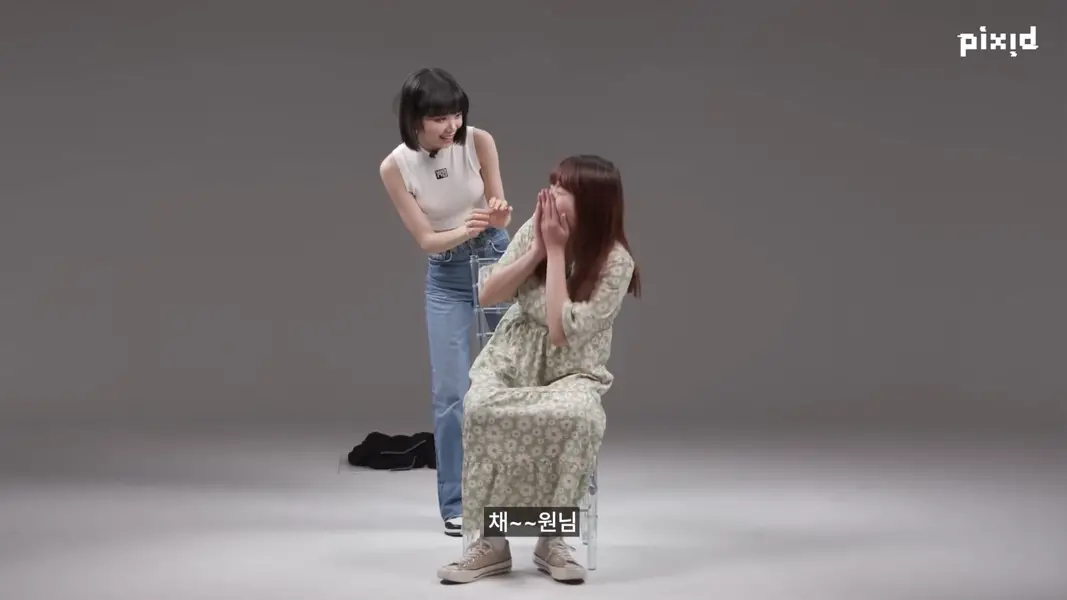 Then the member of Le SSERAFIM heard them utter words to her that they had written for her attention, and this time it was the singer who was entitled to her share of the emotions.
The first fan has started: "Hello, Chaewon. The reason I'm writing this letter is because when things were really hard for me…'before I started to cry.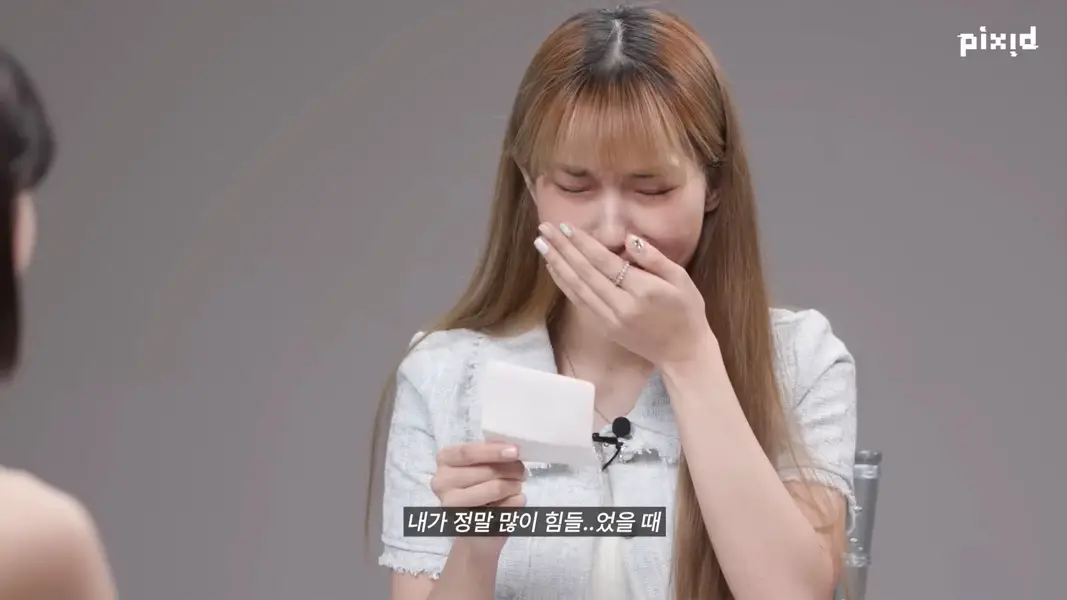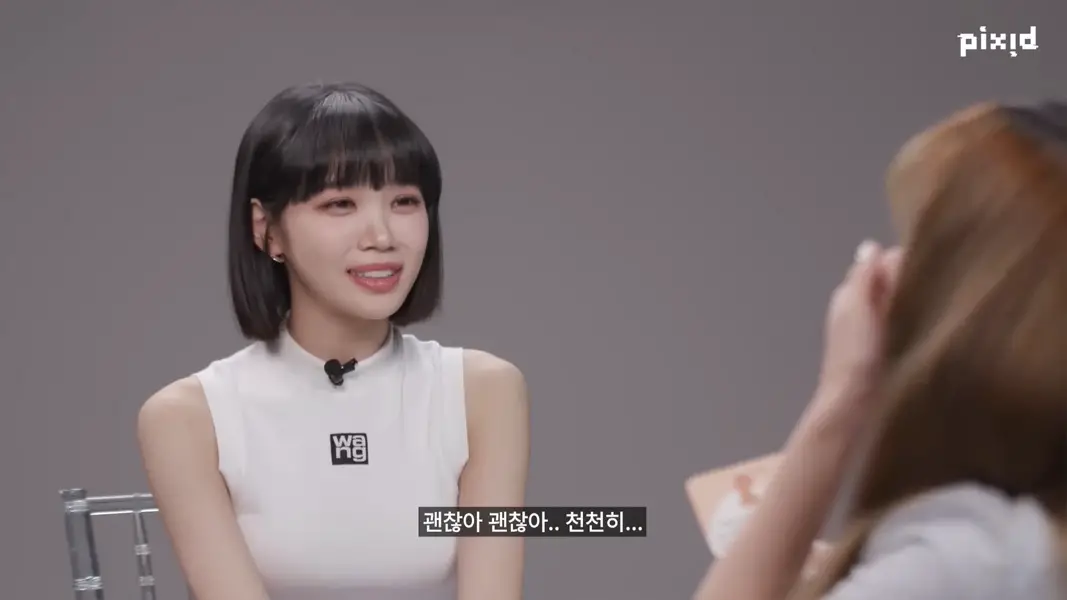 Kim Chaewon then reassured her by telling her to take her time and that everything was fine, and the fan continued:
"When things were really hard for me, I was really comforted by your songs. You have also given me a lot of strength. You always try your best for everything and you do it so well.
When I saw that, I wanted to become like you. I wanted to become an idol like you and bring comfort and strength to others as you did to me. It didn't work for me (becoming an idol), I must have a lot of shortcomings compared to you, but I want to be a wonderful person who helps others.
I just wanted to say thank you so much for helping me become who I am. You're going to start with LE SSERAFIM, and I heard you were the leader! Being the leader can be tough and intimidating, but there are many people, myself included, who encourage you. Do not hesitate to lay down your burden and listen to the songs of the people who support you.
I hope you stay strong. I thought I was nobody and living a meaningless life, but you helped me work hard to become a better person. Thank you for that. I will always support you."
The fan couldn't help but cry again, in the face of a visibly touched Kim Chaewon by her letter, even though she seemed to hold back her tears.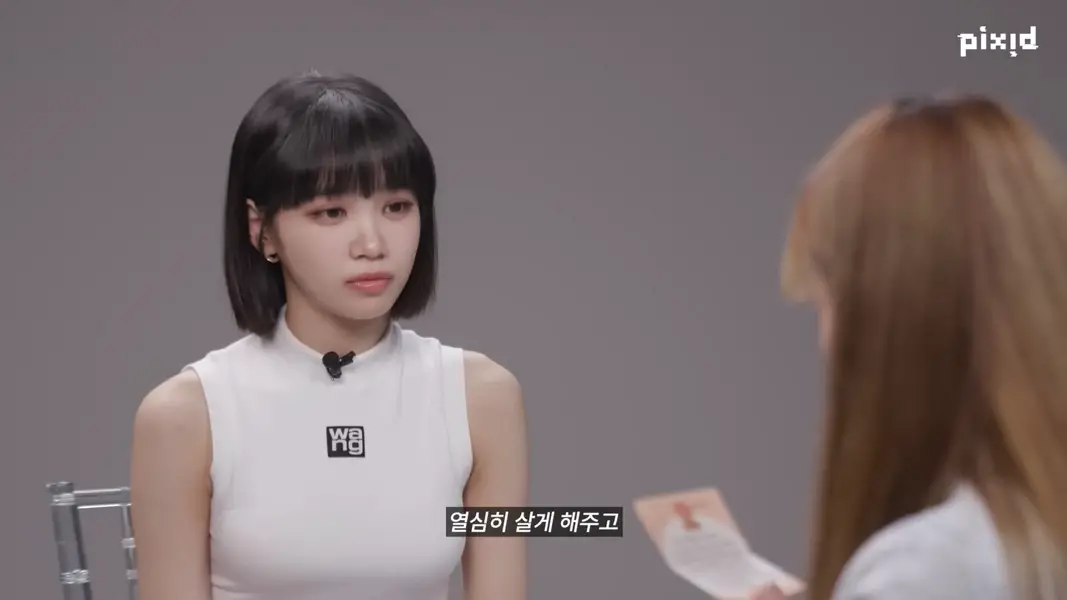 Kim Chaewon then replied: "Thank you. I'm really not that special…"a phrase his fan refused to hear by shaking his head, triggering an adorable moment of laughter on set.
The leader of LE SSERAFIM resumed: "It's fascinating to me to think that I can have such a positive influence on someone. It relieves me. I hope you manage to become someone who has a positive influence on others. You have already had a positive influence on me. Do not Cry. I almost cried!"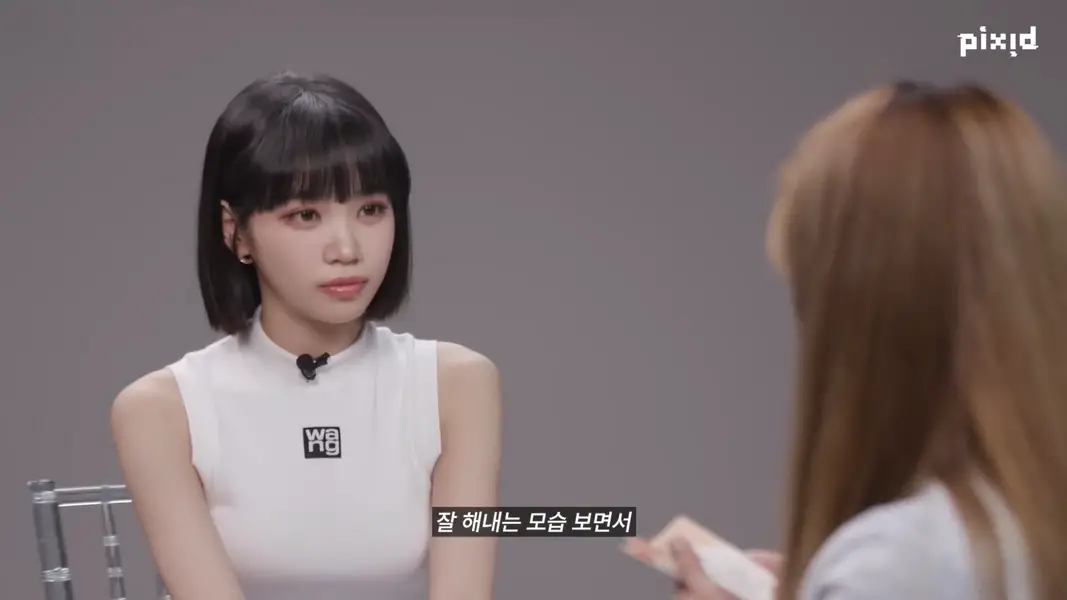 The second fan said in front of Kim Chaewon:
"Hi Chaewon, I am a unnie fan (girl older than her) who has loved you for 4 years. When I first met you, I lived alone in Seoul. There were many days when I was at my lowest psychologically. But watching your videos gave me strength and your voice comforted me, that's why I'm always so grateful to you.
I was 20 when I became your fan, and I'm already 24. Time flies, doesn't it? But even if I'm 30, and even if I'm a grandmother, my love for you won't change.
When I was alone, I was strengthened by your music and your existence. And I could conquer everything. When the going gets tough, remember that your fans will always be there. It will never happen, but even if everyone turns against you, I'll still be there. Remember you always have at least one person by your side to support you."
After these words, Kim Chaewon couldn't help but cry.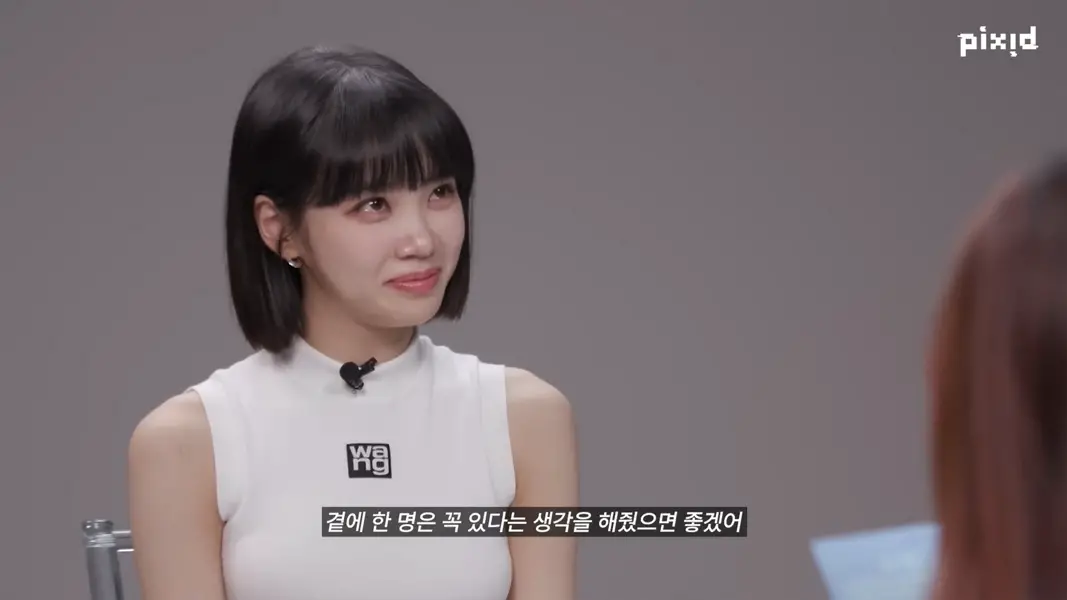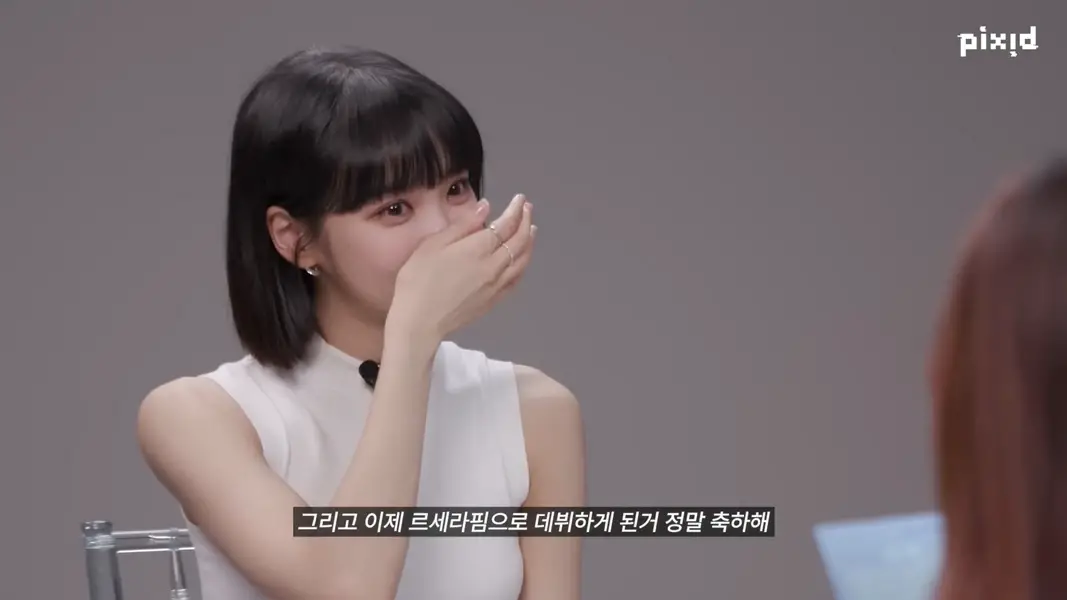 The fan continued: "Congratulations on your debut at LE SSERAFIM. We can't wait to see your achievements that will be the result of all your hard work during training. I will always support you. I love you so much."
Still in tears, Kim Chaewon thanked her, before turning her back to the camera to dry her tears, all with the support of her fan who asked her not to cry either.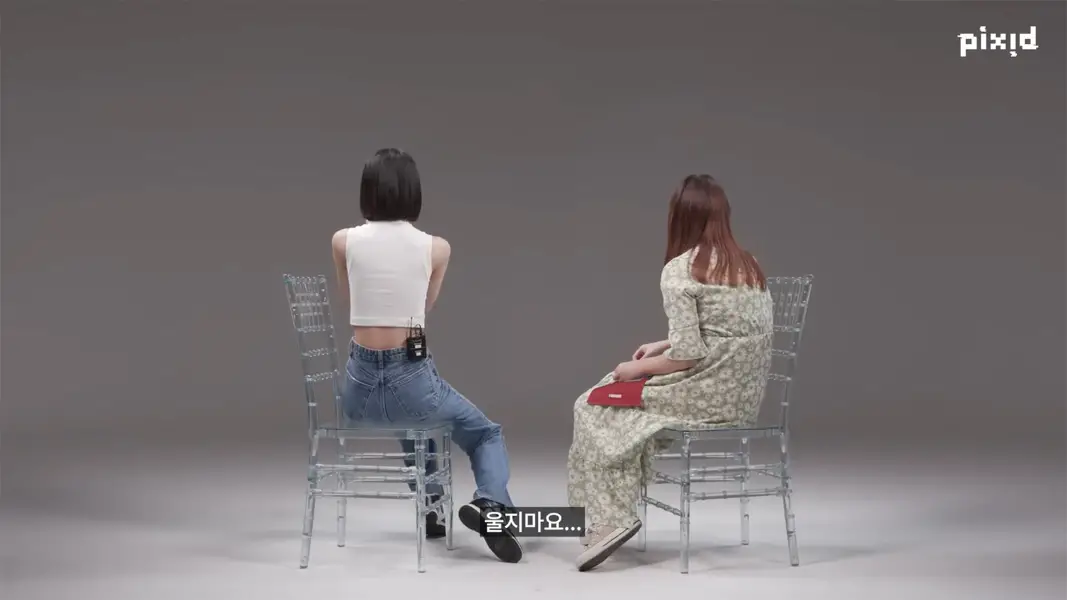 Kim Chaewon later thanked her: "Seriously, thank you very much. I will really cherish your letter. Real."
When interviewed by PIXID, Kim Chaewon returned to her interactions with the two young women, saying: "When they read their letters to me…I was inactive for almost a year (since IZ*ONE broke up), but they kept waiting for me and cheering me on. I am so grateful for that."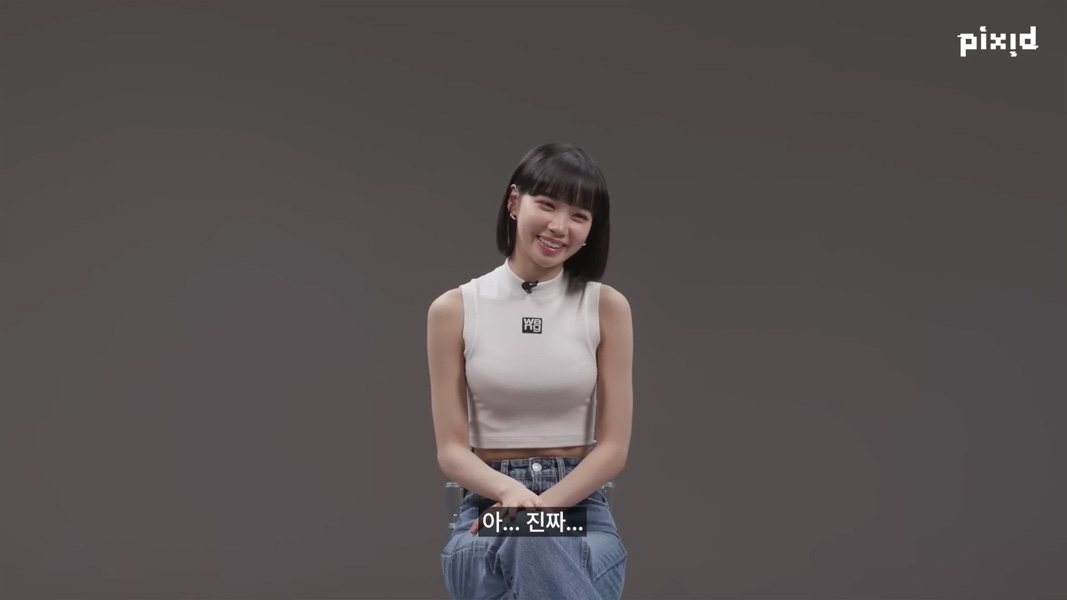 Reminiscing about the words that brought her to tears, she explained: "When she said she would never turn her back on me, it really touched me. That's why I cried… Seriously… I really tried not to cry."
To close this episode, Kim Chaewon was able to spend new moments with her two fans, and the girls all posed together as well.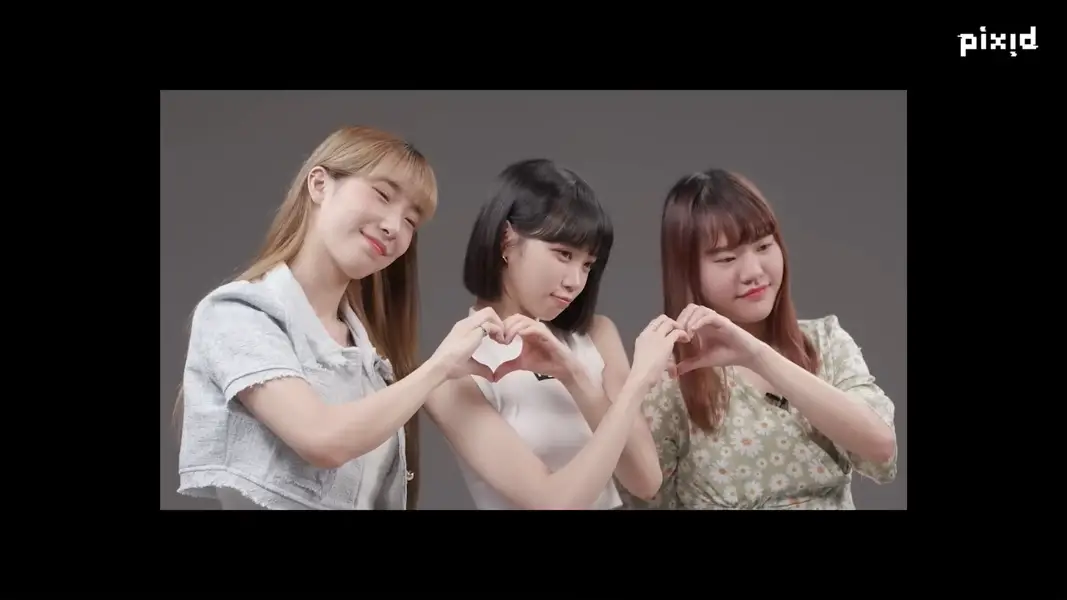 Watch the video below: