While the financial world has never been more disruptive and innovative than in recent years, the Paris Blockchain Week Summit and the Paris NFT Day invite you to immerse yourself in the heart of a key element of Web3: decentralized finance and all opportunities it offers .
Thanks to a panel of renowned actors, you will have the opportunity to better understand the subject and see it illustrated through concrete cases and feedback. Bringing Financial Institutions to DeFi, Bringing VCs to Blockchain and Digital Assets, Studying the Role of stable coins and analyzing the future of Web3, that's the program.
Of the'open banking at theopen financing : sustainable transformation of the financial system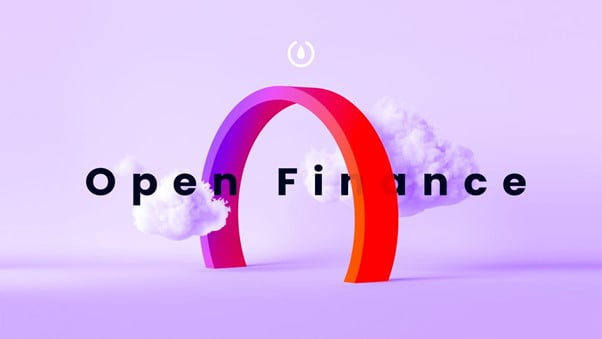 l'open banking, an expression still inherited from Web2, which in particular made it possible to access consumer bank details thanks to PSD2, a new European directive on bank payments. While previously only banks could access it, this new standard gives third-party players access to banking data, opening the door to new financial services largely powered by fintechs. In concrete terms, this system is made possible thanks to: APIsopen banking and enables the development of a wide range of banking products and services to meet customer experience and automate many low-value tasks.
Then comes theopen financing, notably powered by the blockchain ecosystem and the rise of crypto assets, enabling data to be unlocked for all financial services. It is in this context that DeFi (Decentralized Finance) is characterized by its modularity and its ability to offer many services according to specific needs (loans, derivatives, crypto asset purchases, predictive markets, etc.). Uniswap, MakerDAO and Compound are among the emblematic players in the ecosystem.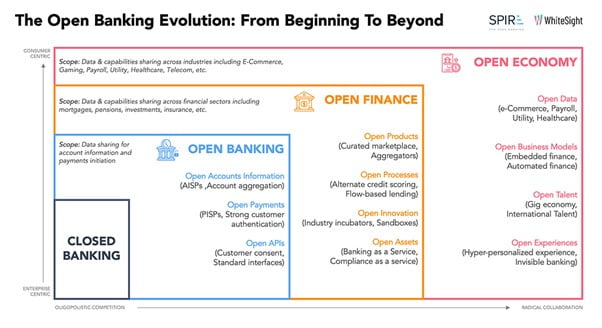 At the Paris Blockchain Week Summit, you will have the chance to hear some of the world's leading experts exploring the contours of theopen financing in their respective sectors of activity, but also to discover the challenges.
The conference " Smart Money Comes In: Institutional Investments In Digital Assets » you can zoom in on how key investors approach digital assets and in particular their investment in the institutional world. The panel, made up of well-known investors such as Viktor Fischer (Rockaway Capital), Charlie Meraud (Woorton), Yoann Caujolle (BPI France) and David Olsson (BlockFi), will show you things more clearly.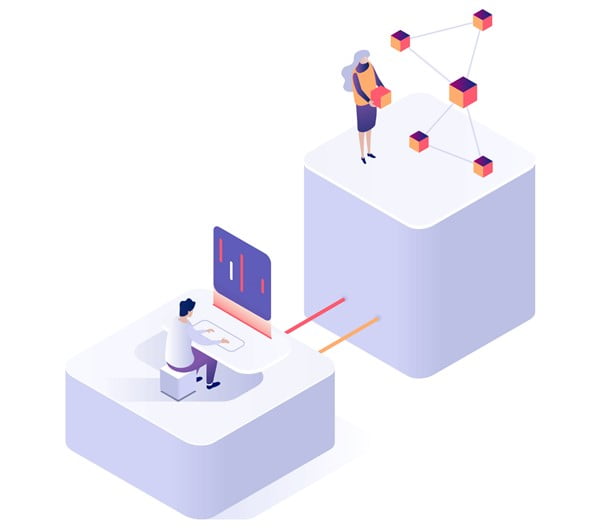 It will also be an opportunity to discuss the rise of decentralized finance alongside NFTs, which was really the big boom of 2021. DeFi has established itself in the financial world and continues to grow. How far will it go and what factors have accelerated these changes? Join this panel to find out, featuring Stéphane Reverre (Sun ZU Lab), Ilya Volkov (Youhodler), Amber and Paraswap.
Web3 Brings Big Investors Building New Ecosystem
The particularity of Web3 today is undoubtedly its ability to bring together both "crypto-natives" and more traditional investors who decide to turn to this promising new medium.
The Paris Blockchain Week Summit and the Paris NFT Day are the perfect opportunity to learn more about the positioning of VCs today in the Web3. This ecosystem has led to a new approach to ownership by putting power back in the hands of people. The conference, led by Sébastien Borget (Sandbox), Brian Norton (MyEtherWallet) and Richard Ma (Quantstamp), will allow you to decipher this phenomenon and better understand its problems.
Another conference session will be devoted to: Financial Markets and Web3: Collaboration Between Incumbents and Cryptocurrency Native Financial Institutions
This panel will explore how beginners in the blockchain and crypto space can learn from crypto natives, and vice versa, to create a playful DeFi ecosystem. With Sophia Schluger (Amber Group), Chris Harmse (BVNK), Henrik Gebbing (Finoa) and Laurenz Apiarius (Blockwall). The challenge of globalization and adoption is indeed significant, and it is now a matter of allowing everyone to join the Web3 ecosystem.
Finally, a conference will examine what is attracting institutional investors to digital assets, new trends and what the future holds for institutional investors in crypto, with Mike Milner (Copper), Consensys (Metamask), Alex Caillol (Nansen), Konrad Laesser (Genesis) Zahredinne Touag (Woorton):Increasing adoption of digital assets among institutional investors.
If you would like to know more or participate in the PBWS, please do not hesitate to contact them. follow on the networking social.
†< Lees ook: Fintech: nieuwe acquisitie voor Apple in zicht>†